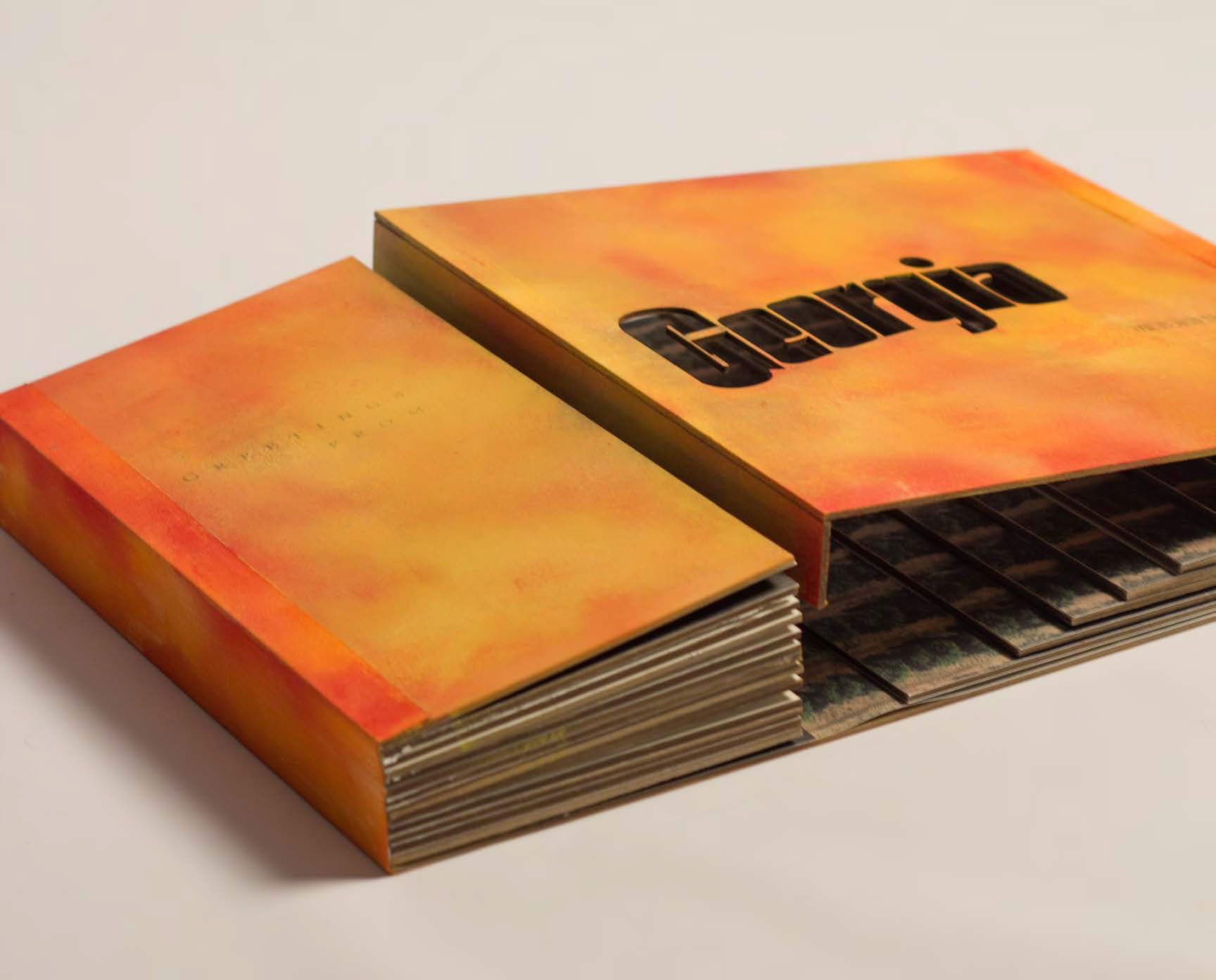 ***It was also declared as a FINALIST in the category 'Design for Social Impact' 
in Adobe Design Achievement Awards 2018
This Book is a

Data Visualization

project. It takes the shape of a souvenir book, with the aim of informing Georgia Tourists about the true implications of the overly glorified 'Georgia peach'

as we dig deeper in time (1790-1920)

.  The book is perfect-bound with thick cardboard material for its pages. The cover bears the famous post-card-y Georgia typography.  The cover is made to mimic the texture and color of the peach skin. This was achieved by

UV printing on velvet

using a flatbed printer, courtesy - DigiLab, SCAD. (Shoutout to these awesome guys)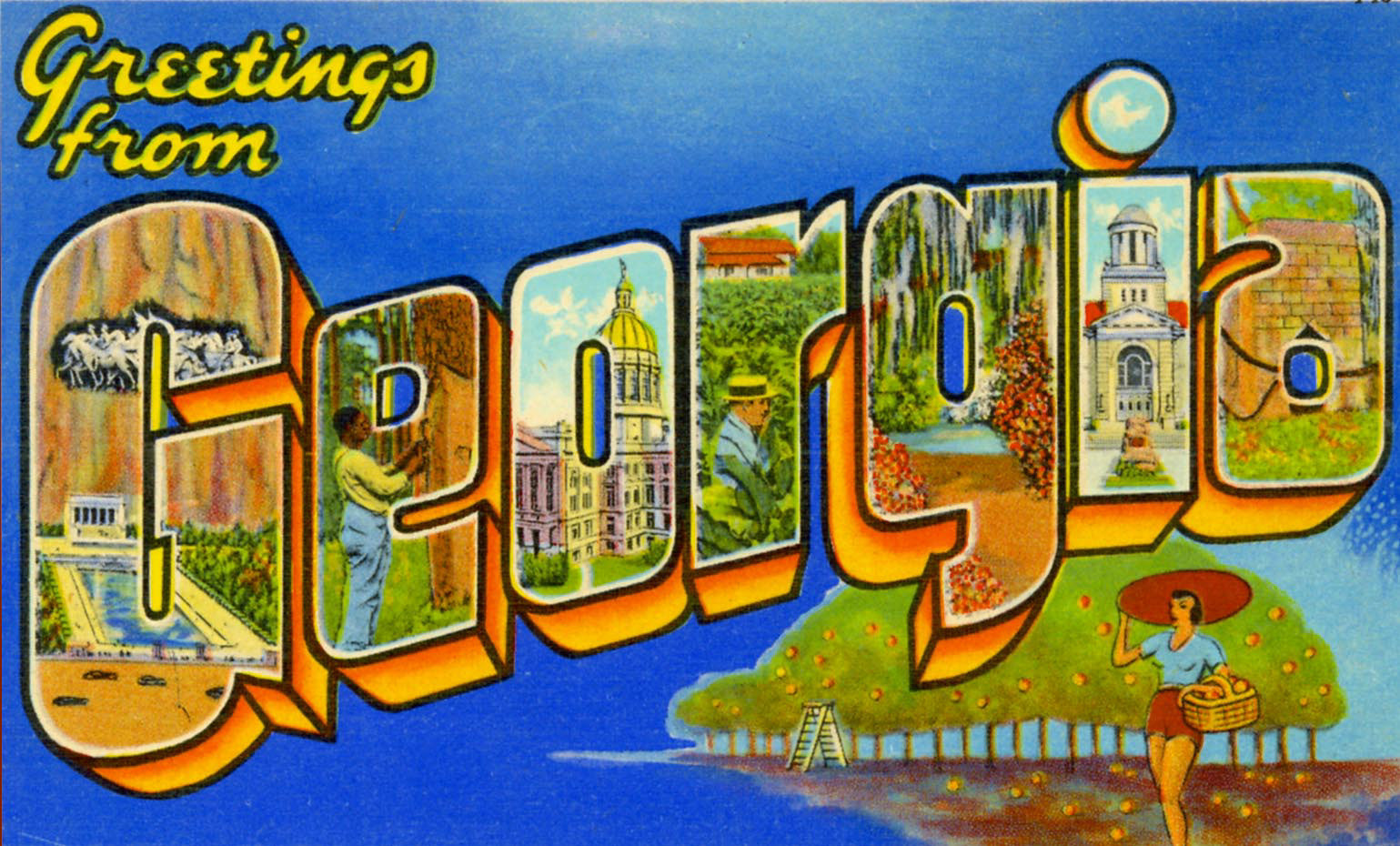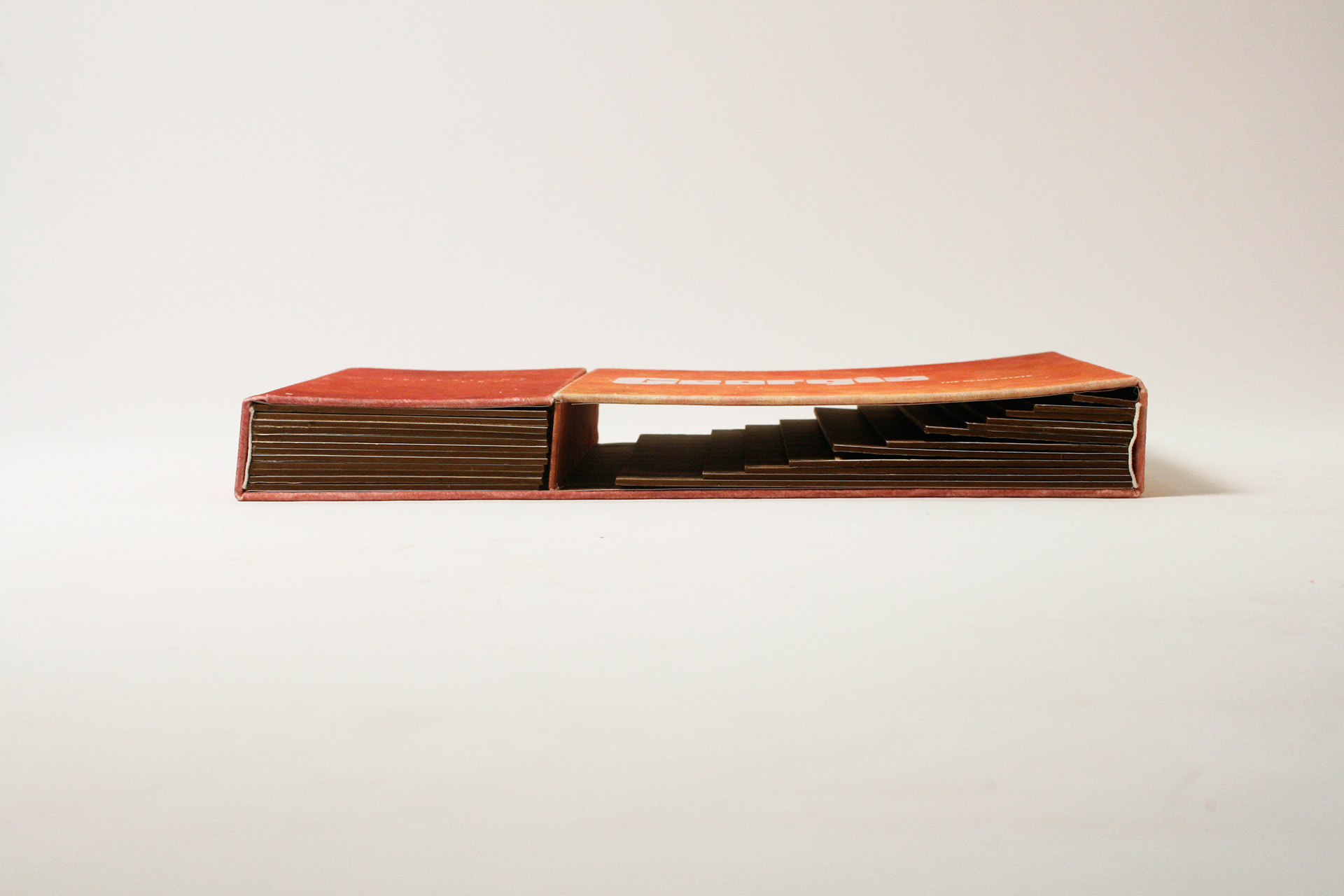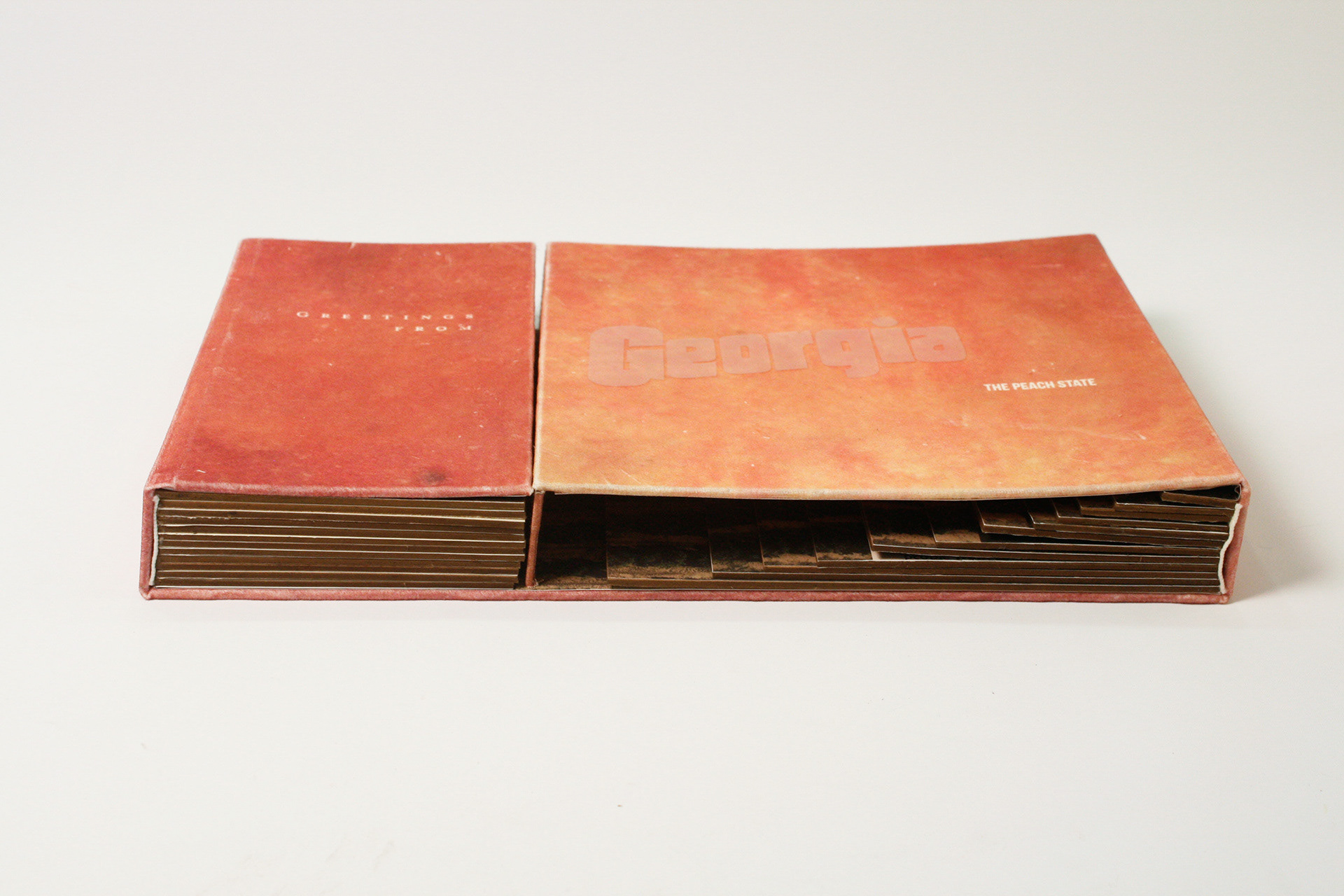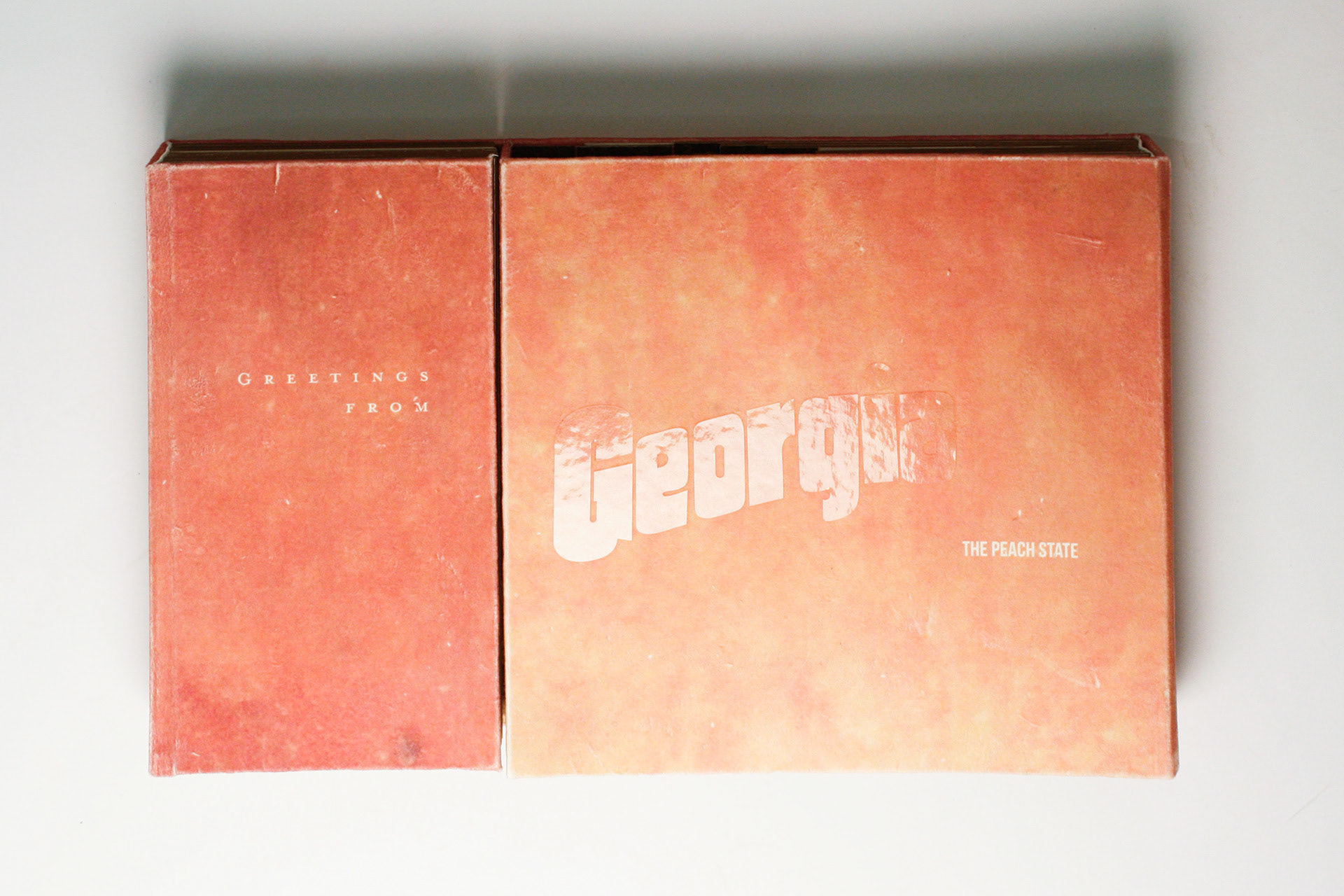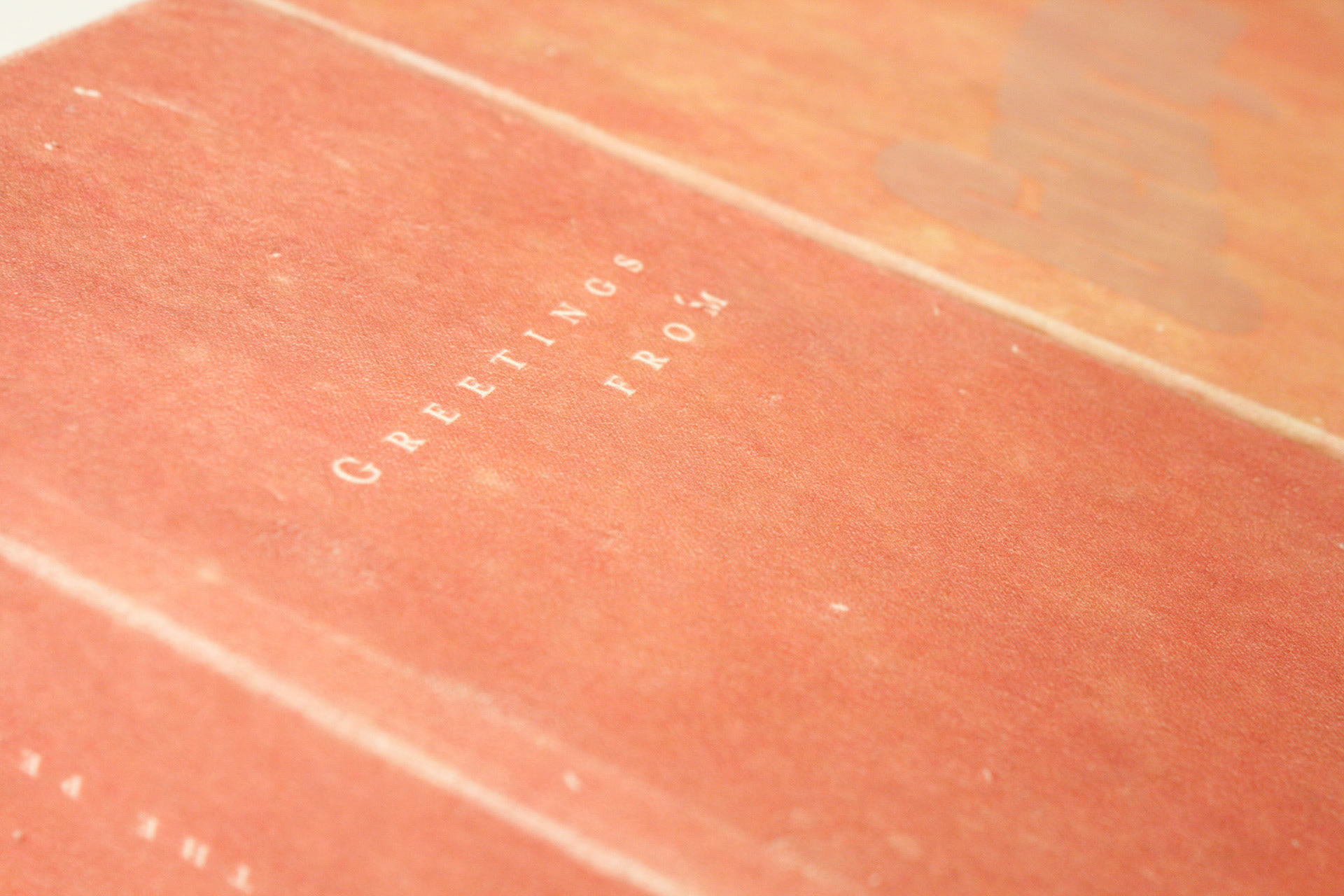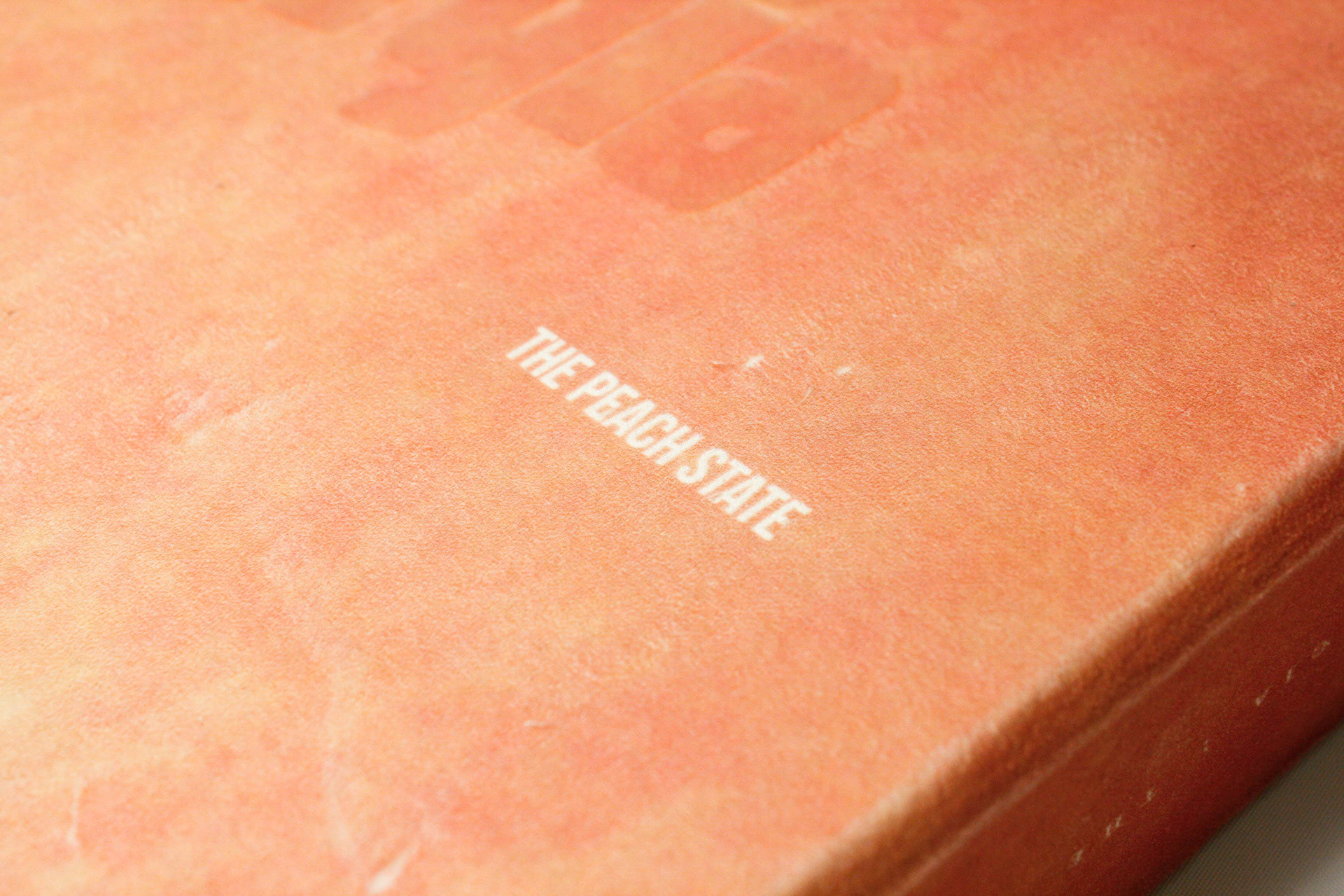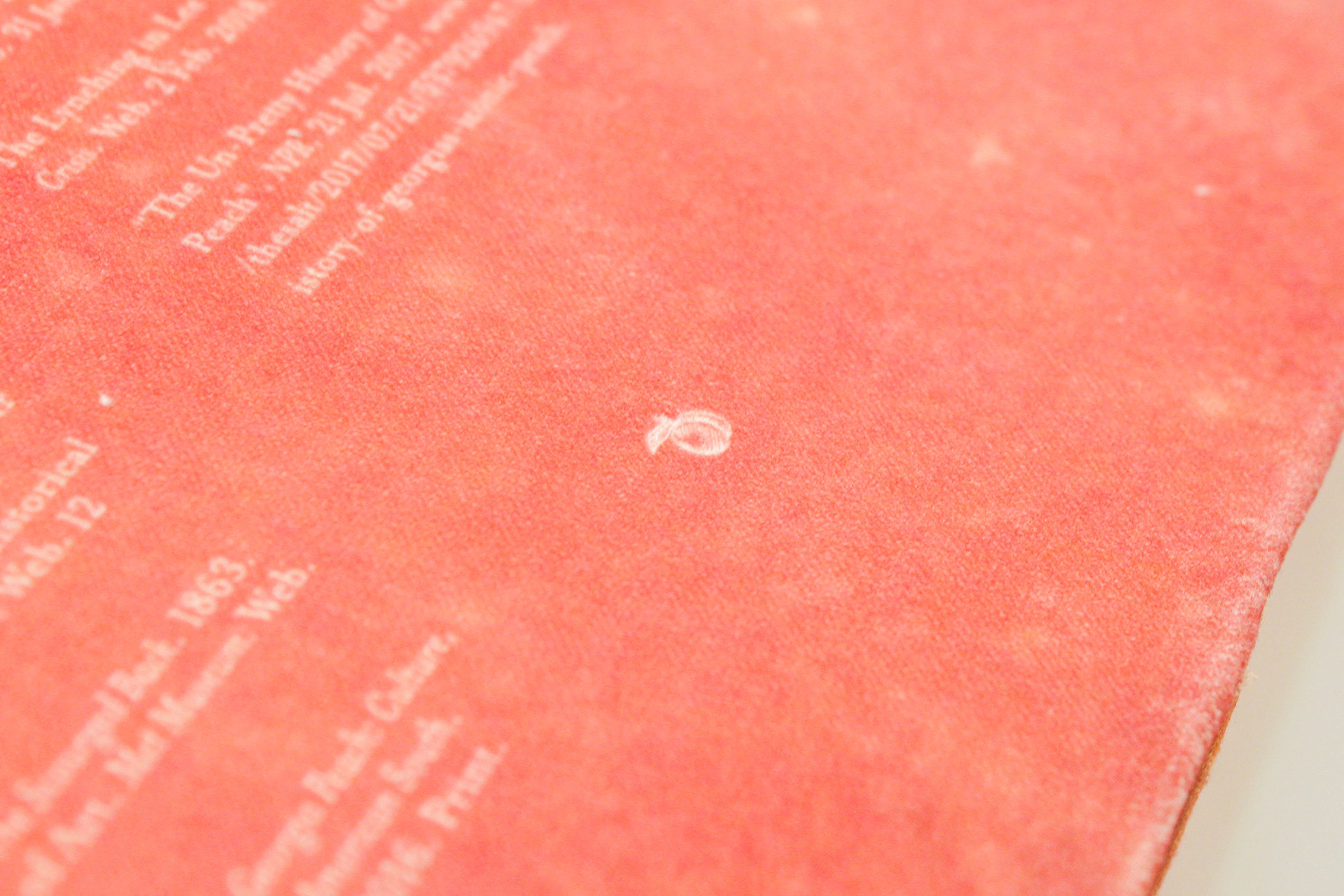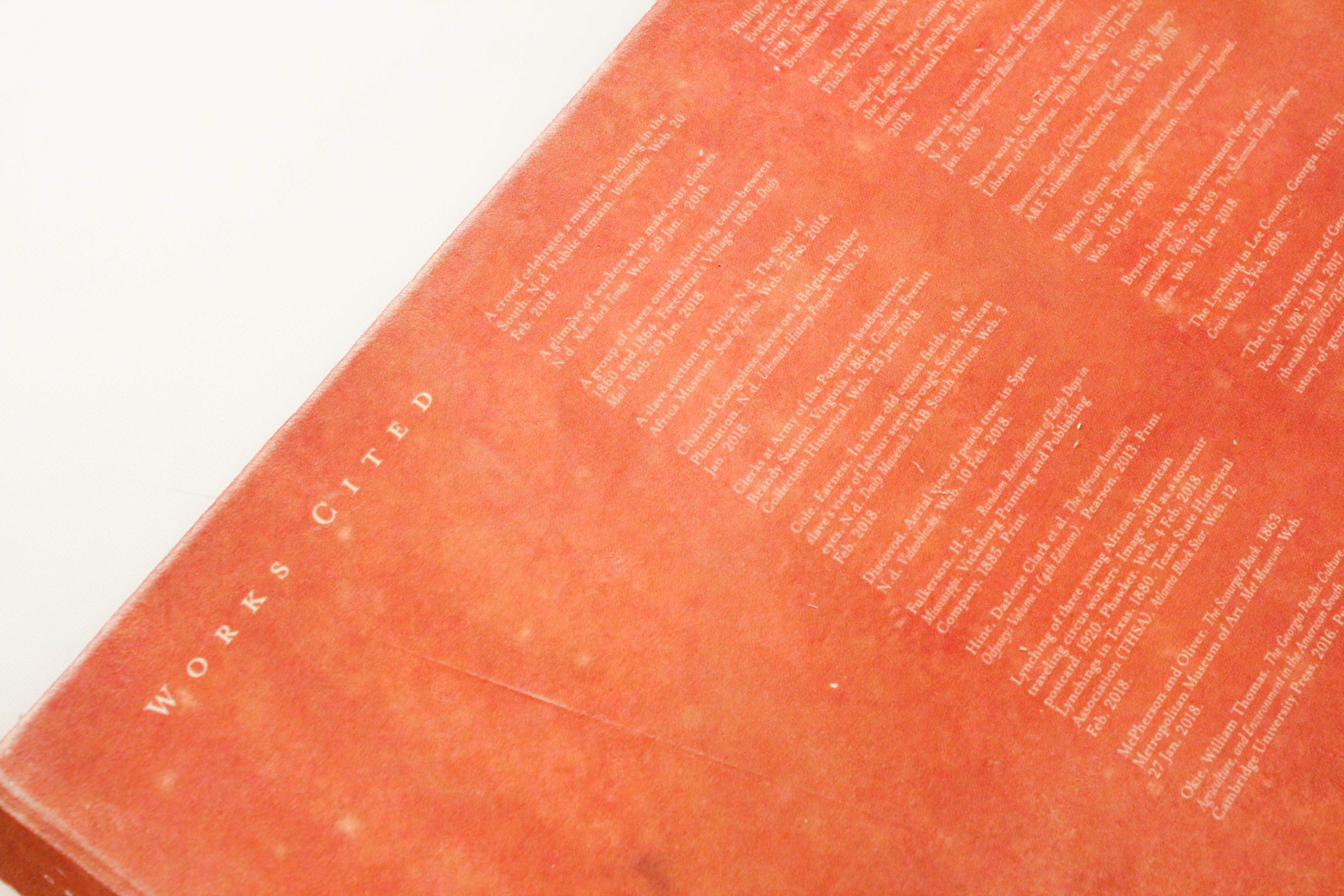 When looked at from the side, the book is a graph in time, of increasing number of slaves and the coincidentally increasing peach acreage, through 1790-1920. It opens up with a top-view photograph of a peach grove. As one goes deeper, the book starts to reveal the horrific history of slavery in Georgia; almost as if peeling through the skin of the peach.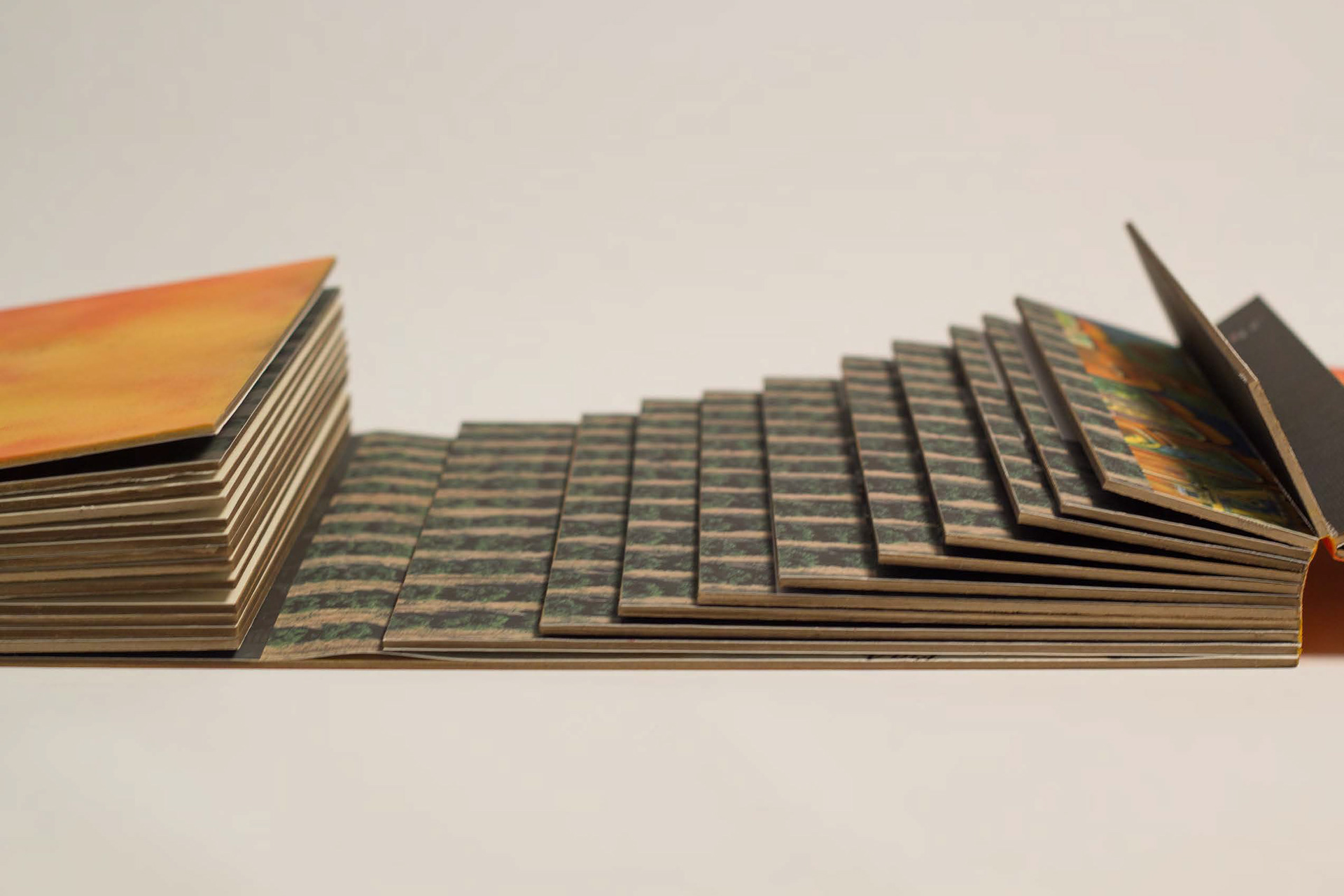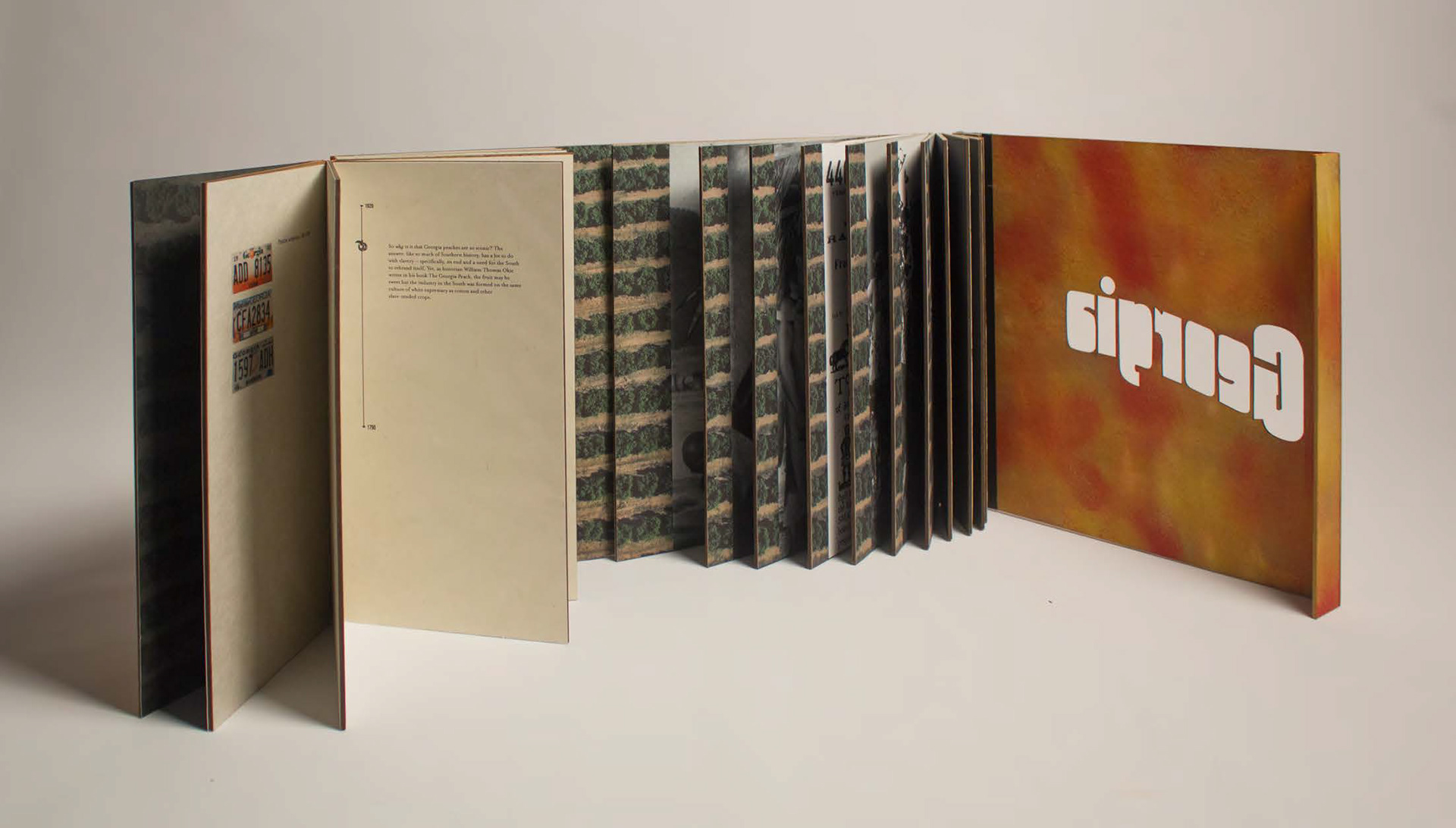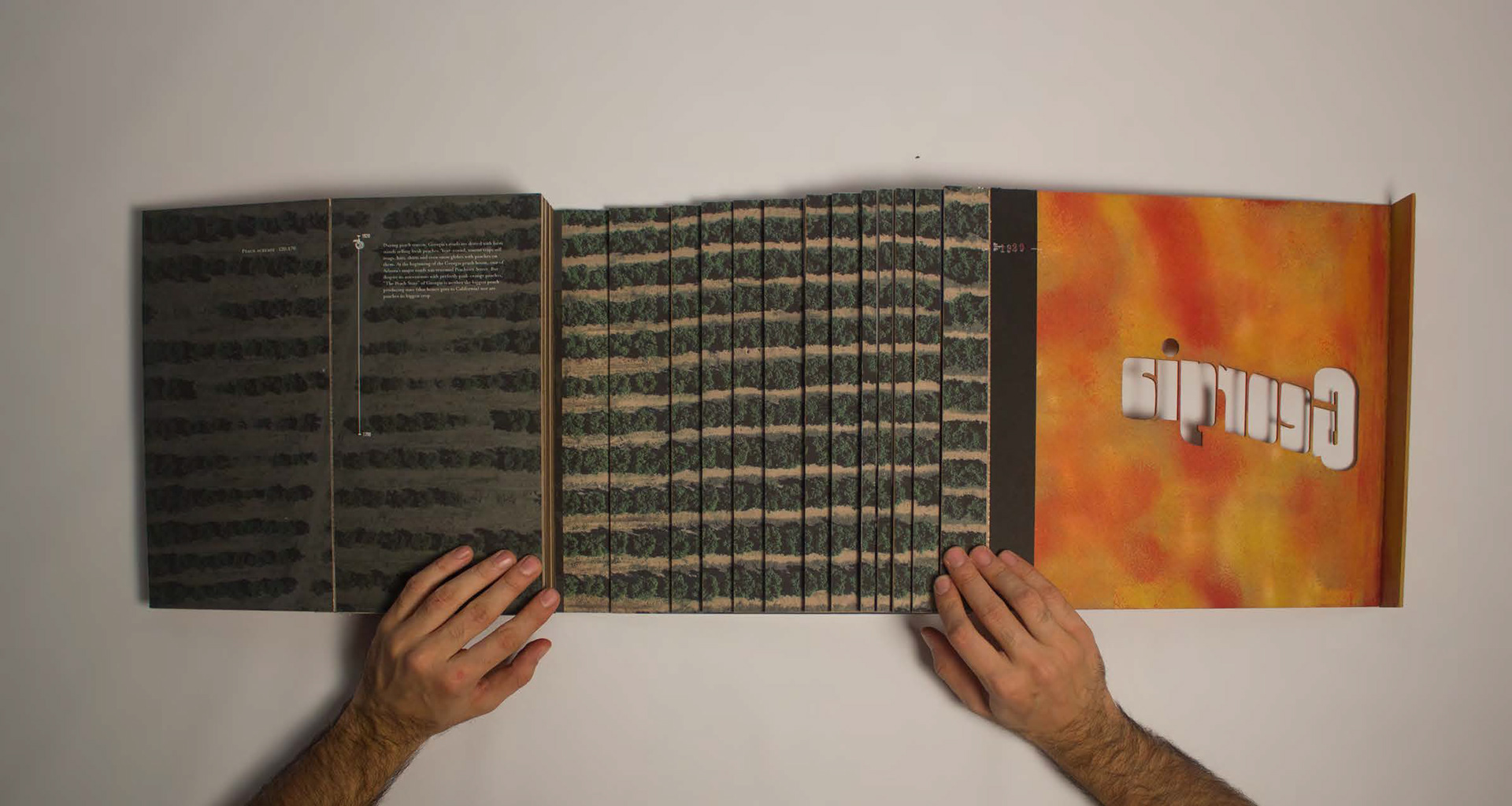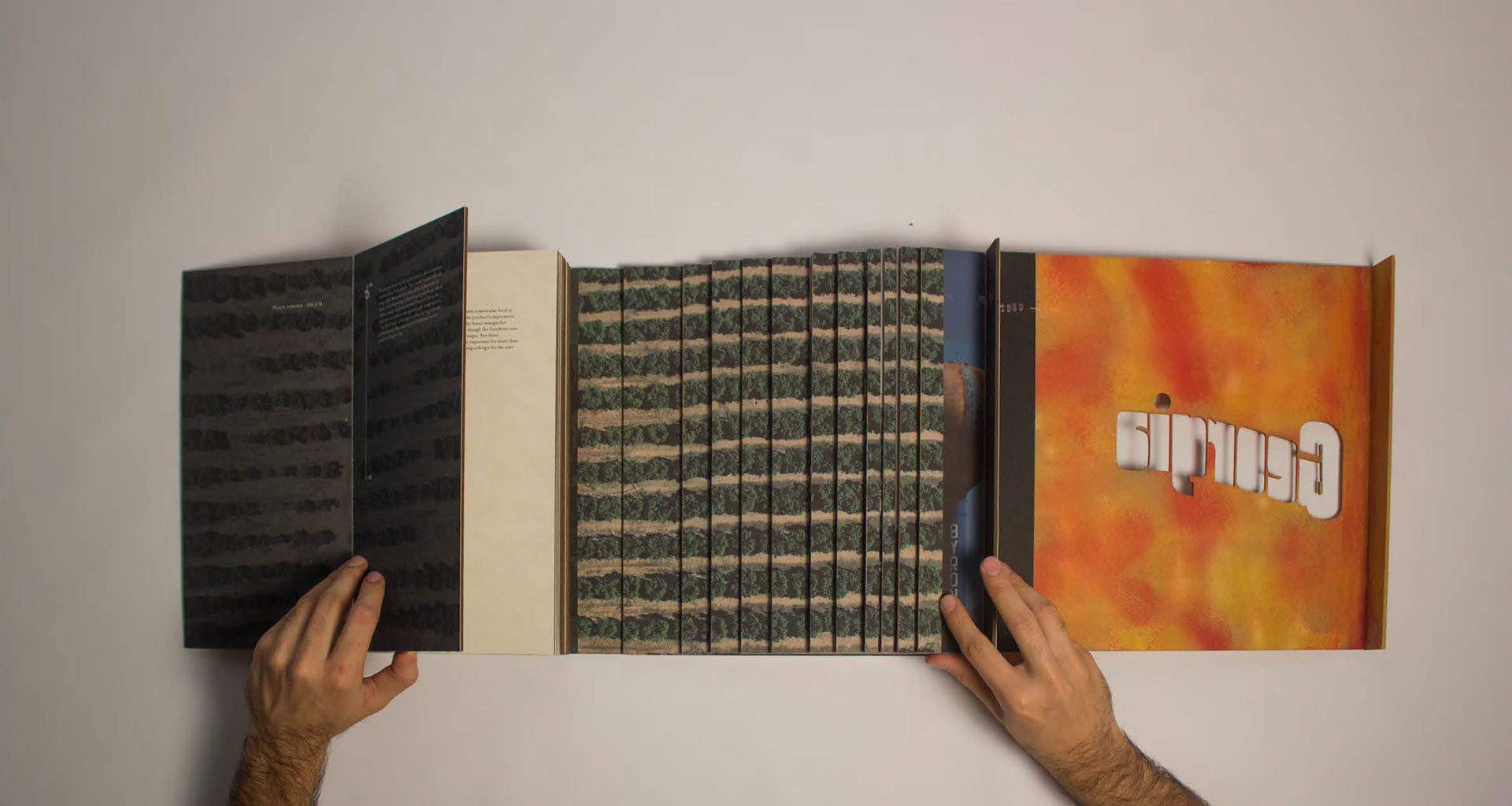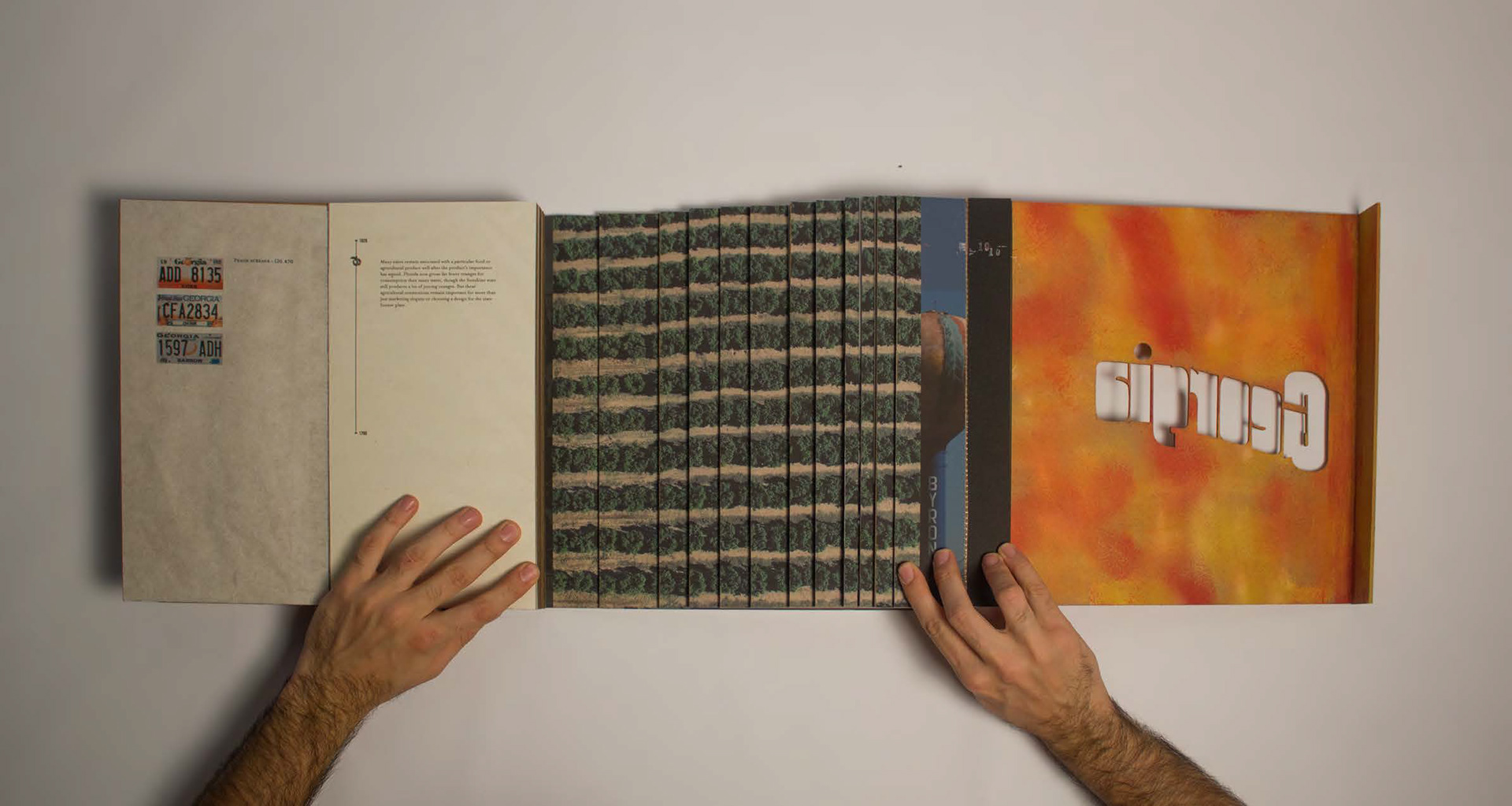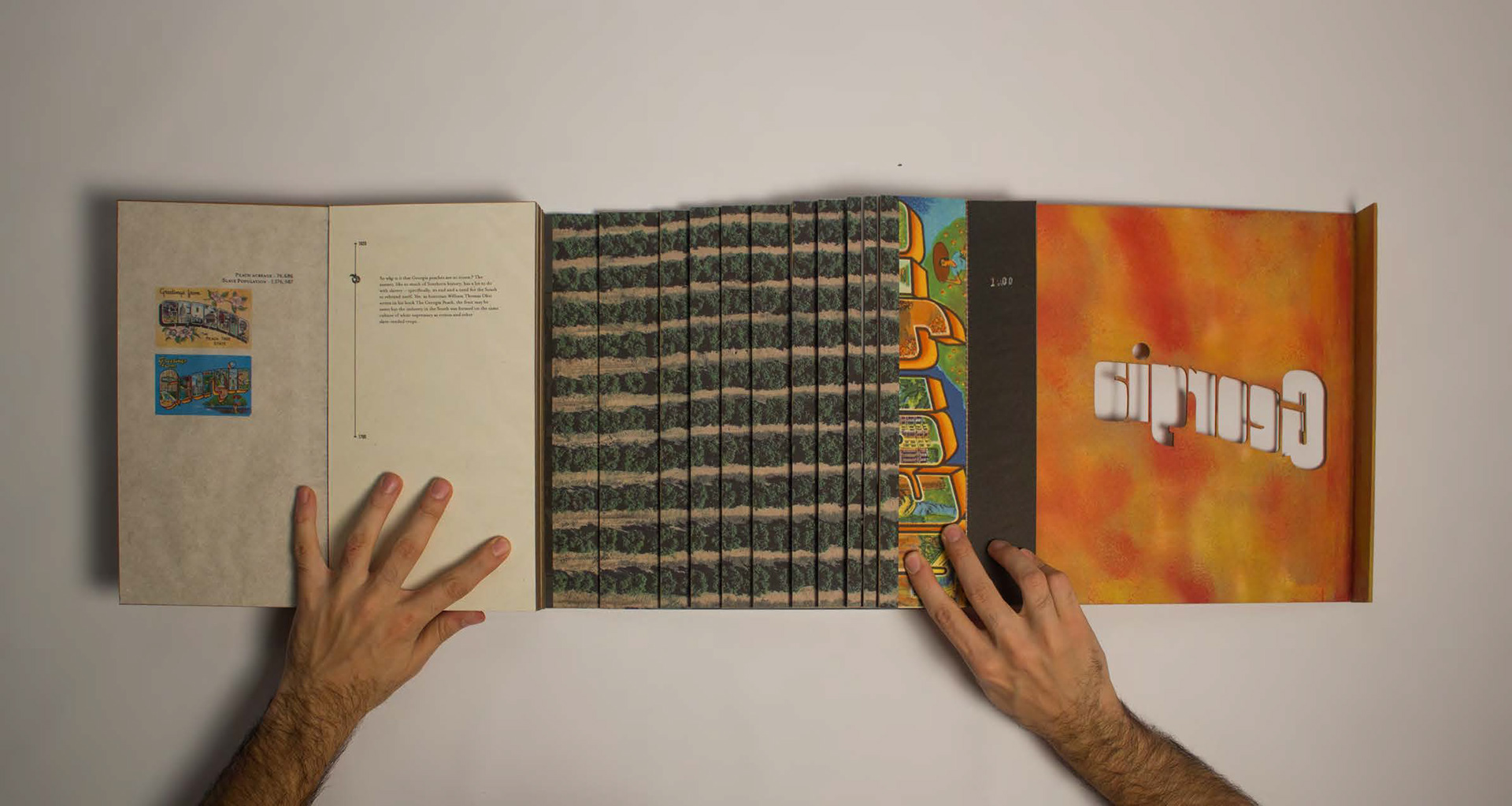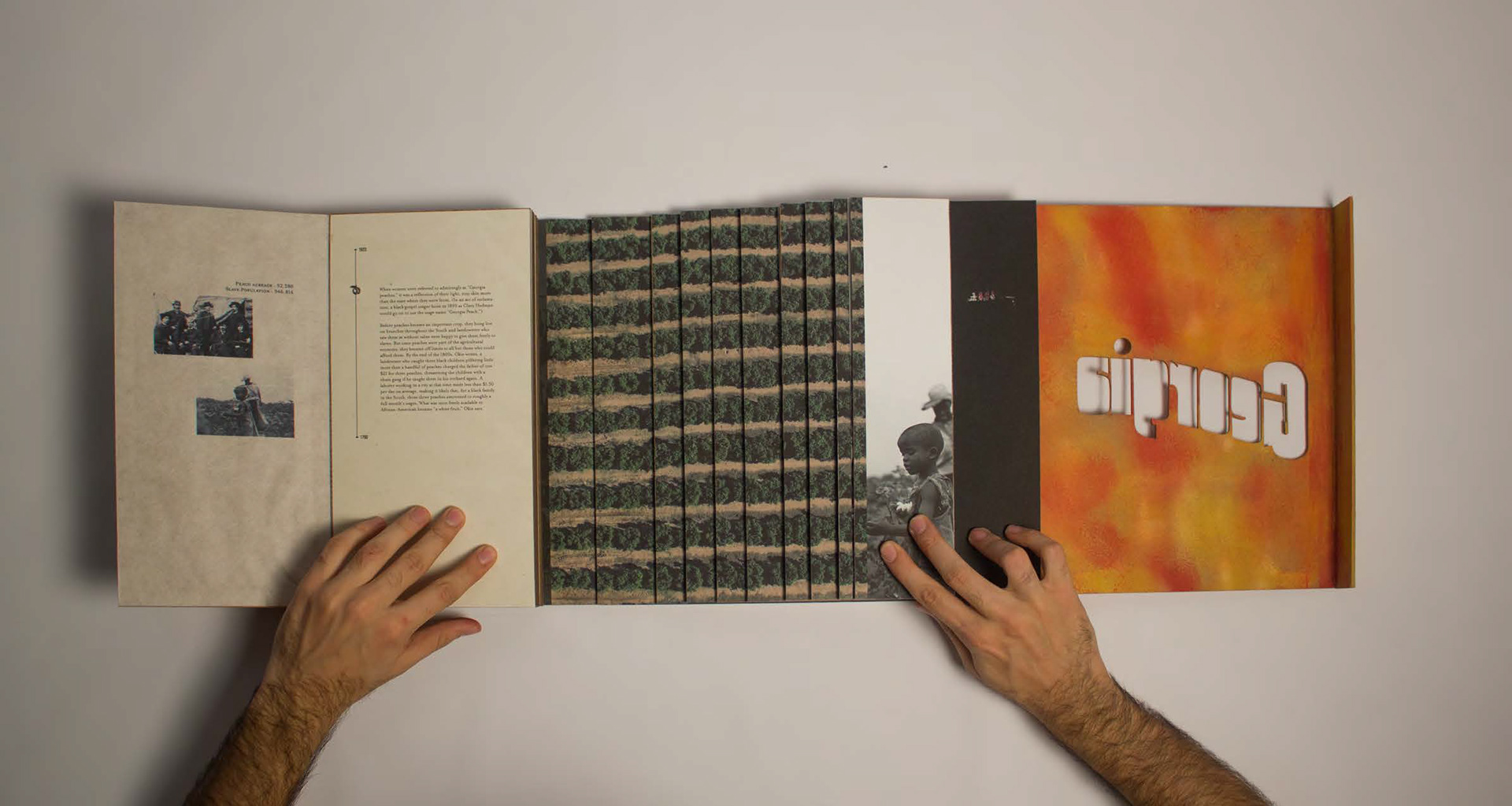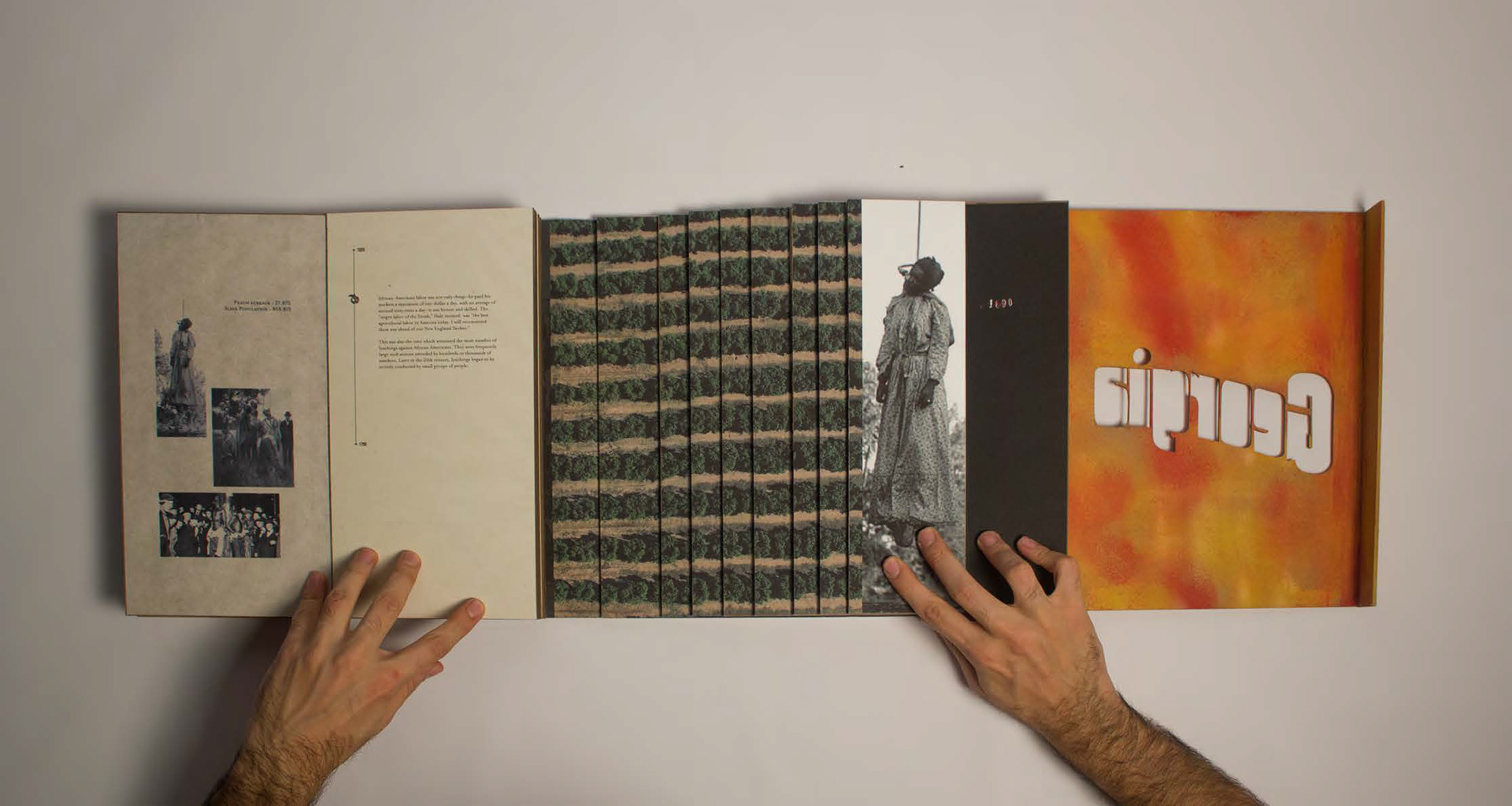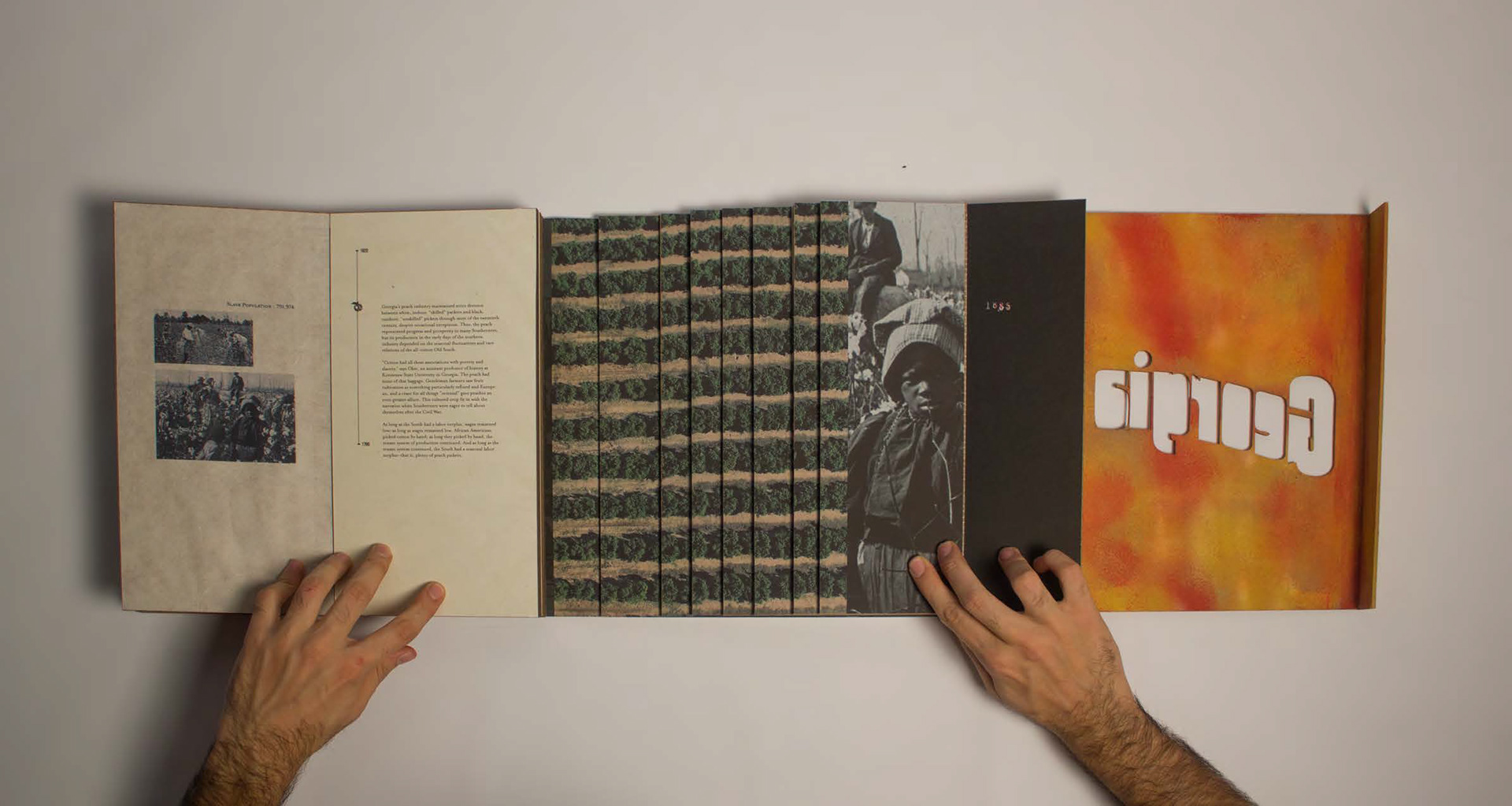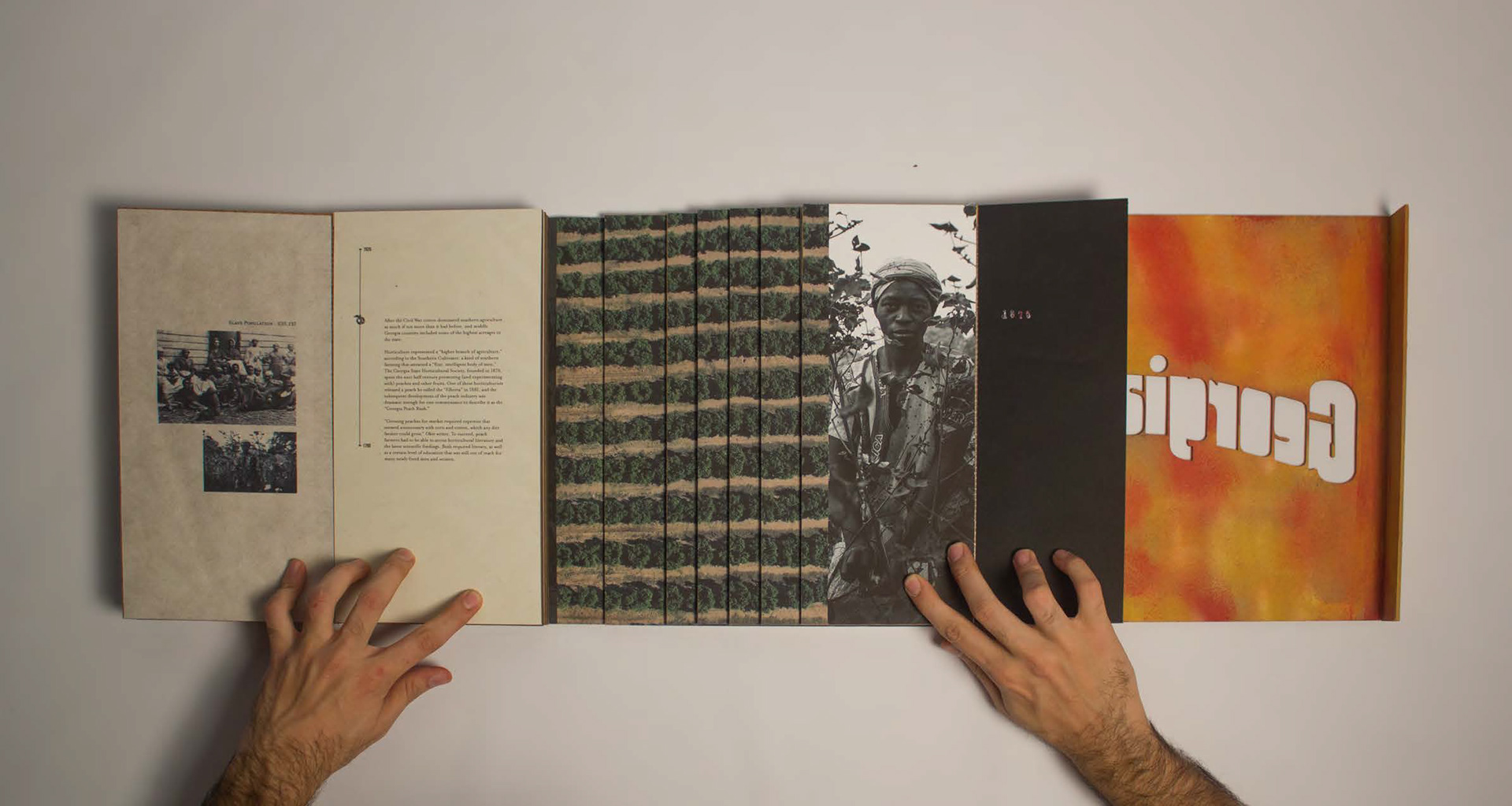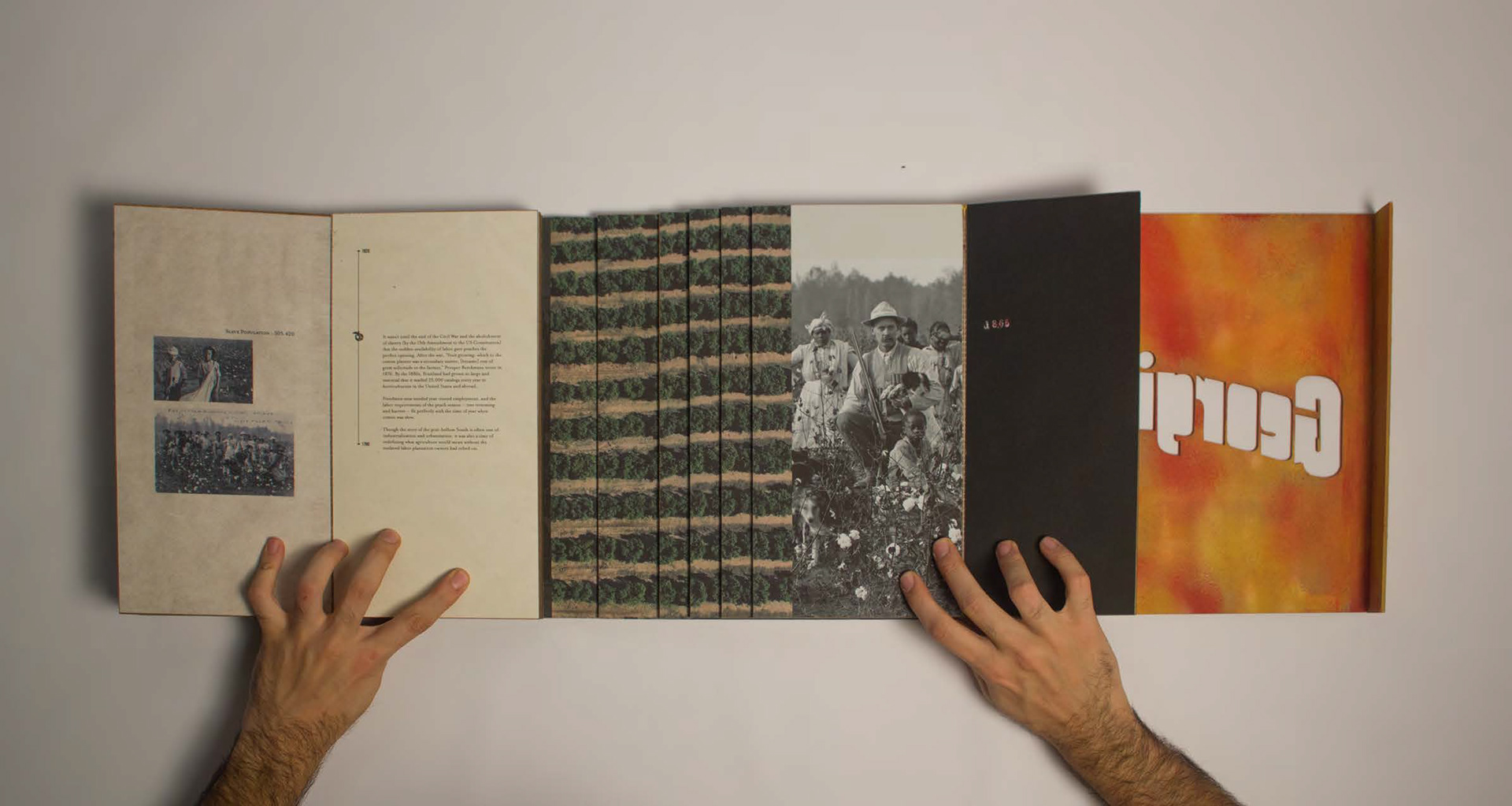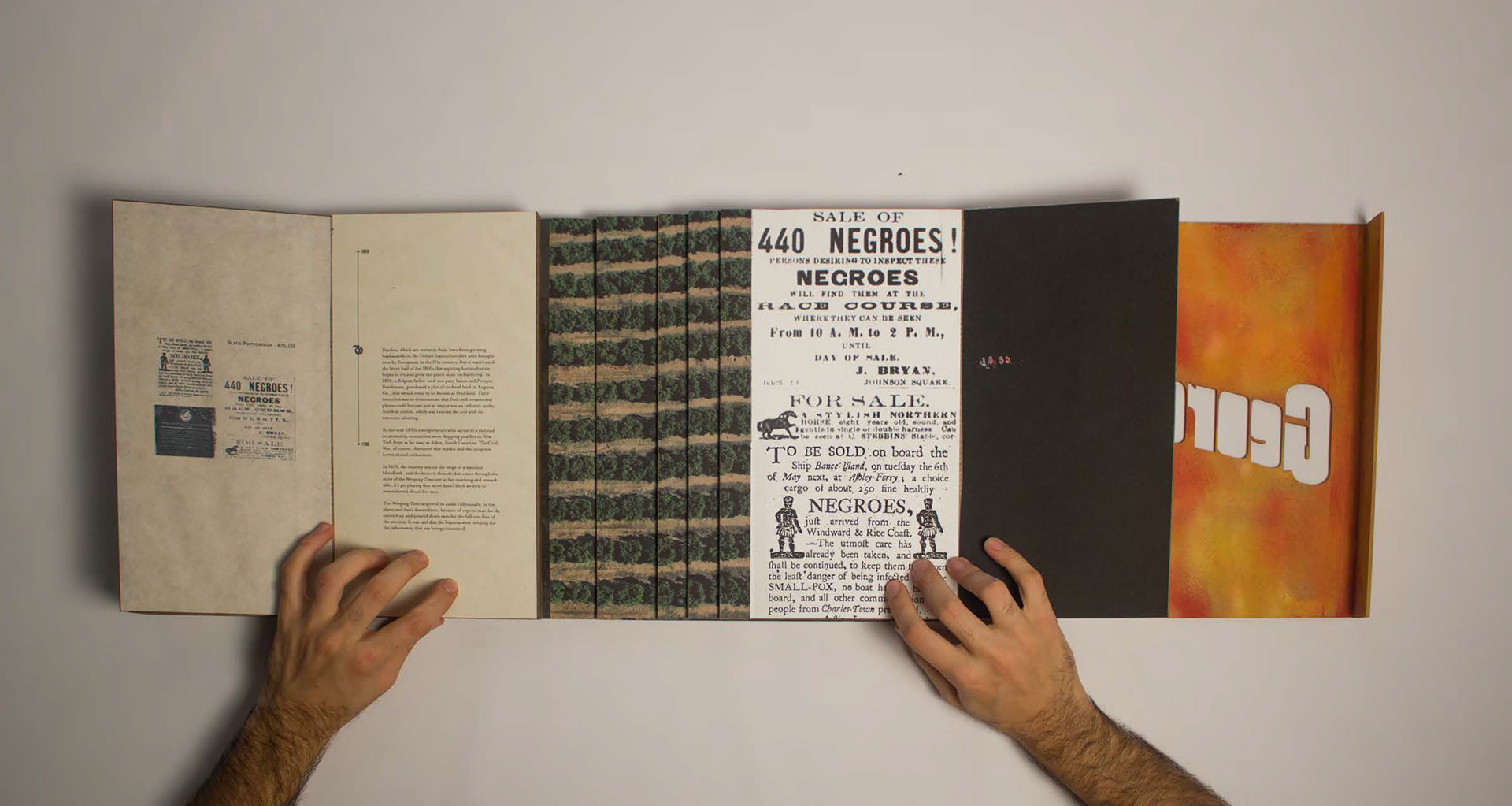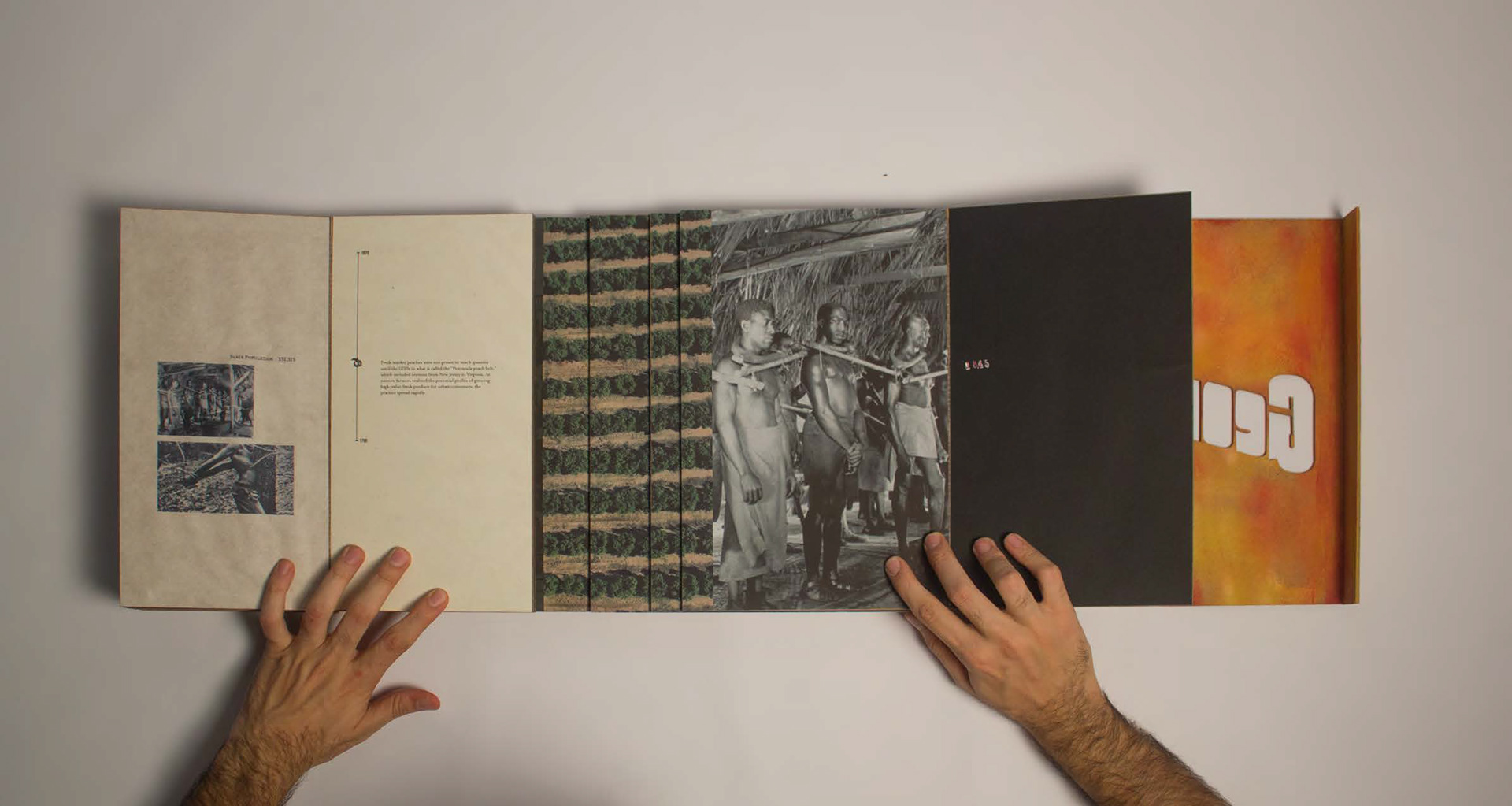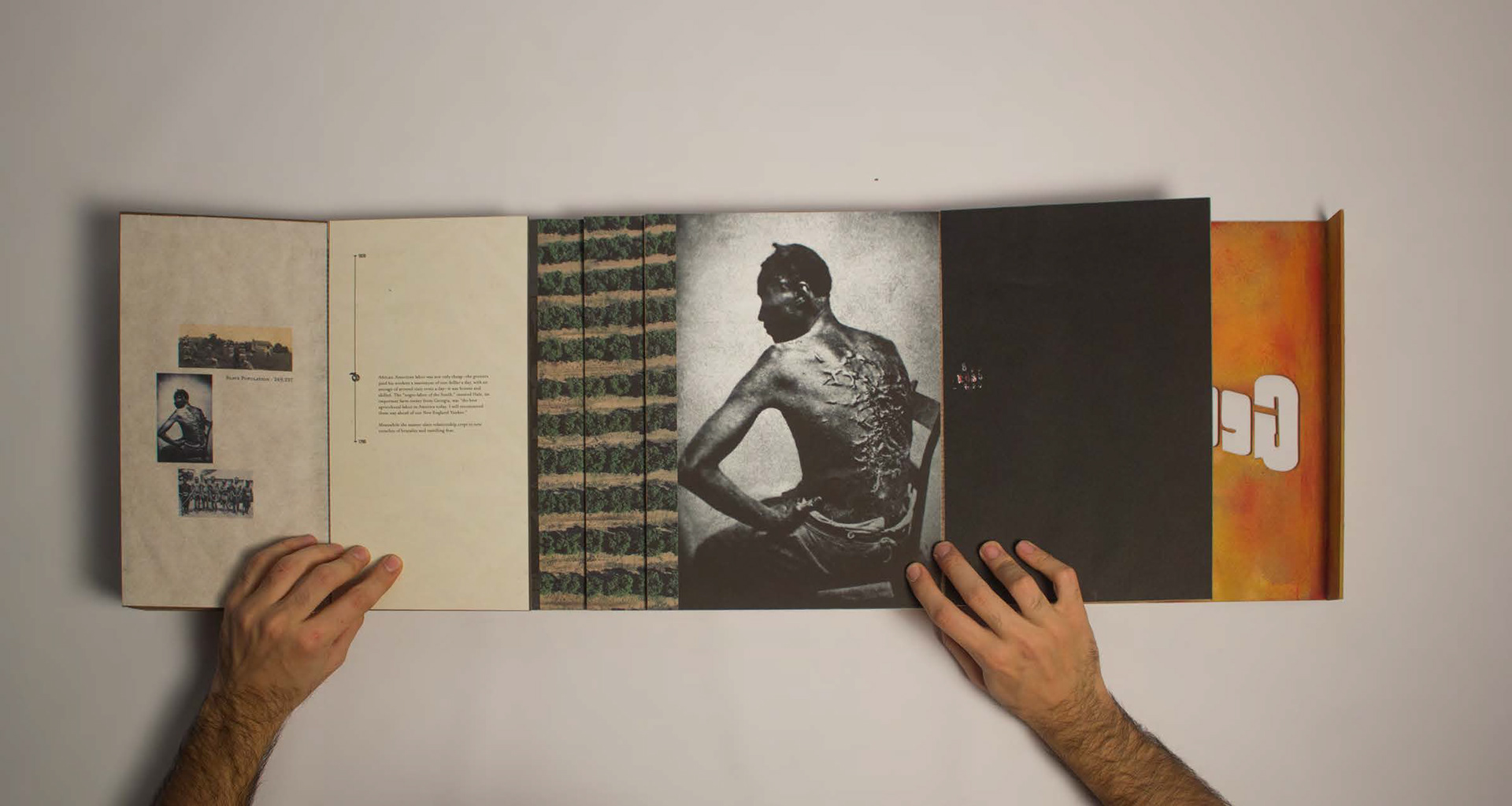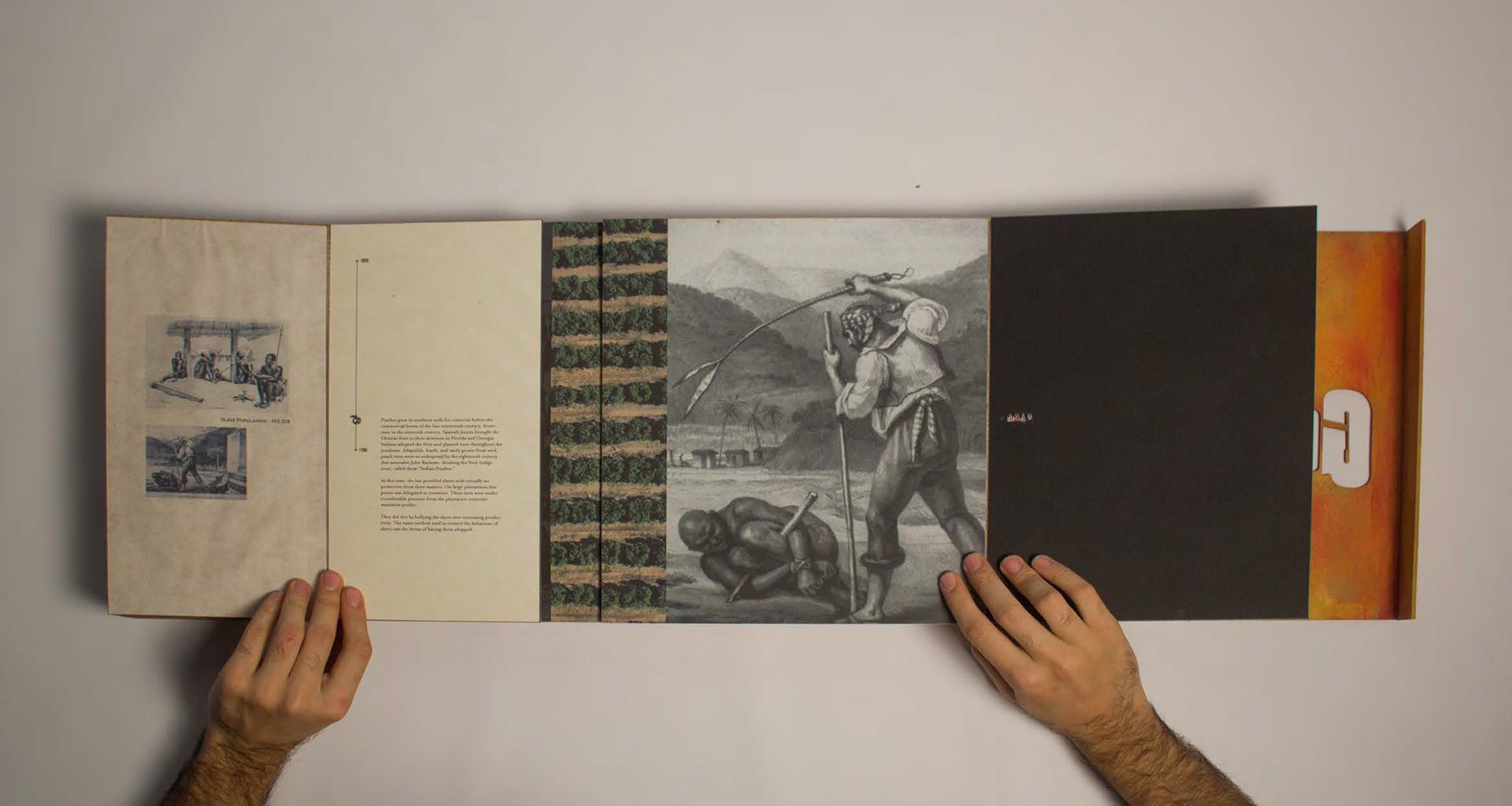 The last page opens up to be an image of the illustrated plan of a slave ship from 1790. The aerial-view connection of the first page and the last page aimed to hint at the grave equivalence between the commodification of the peaches and of human life.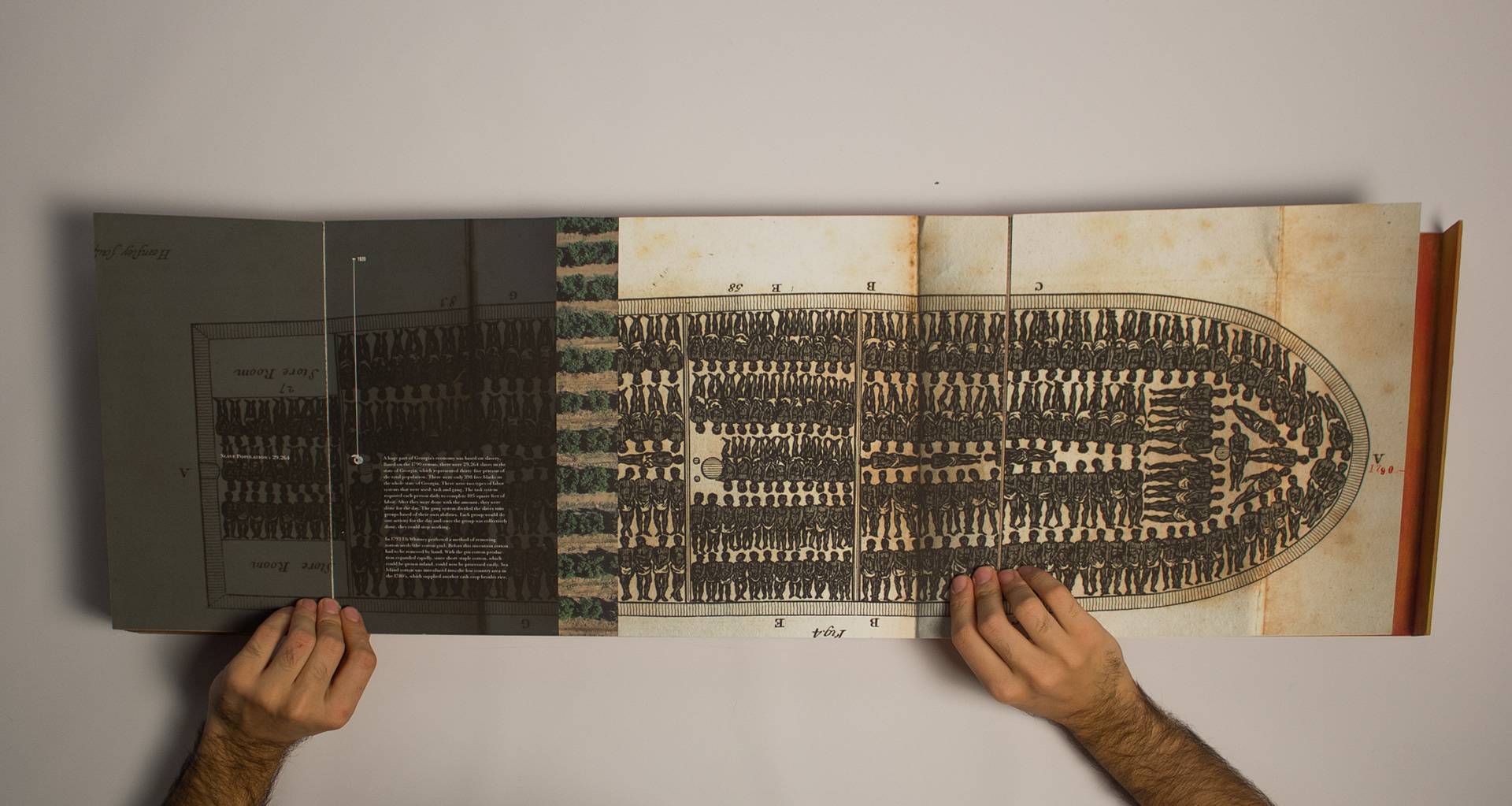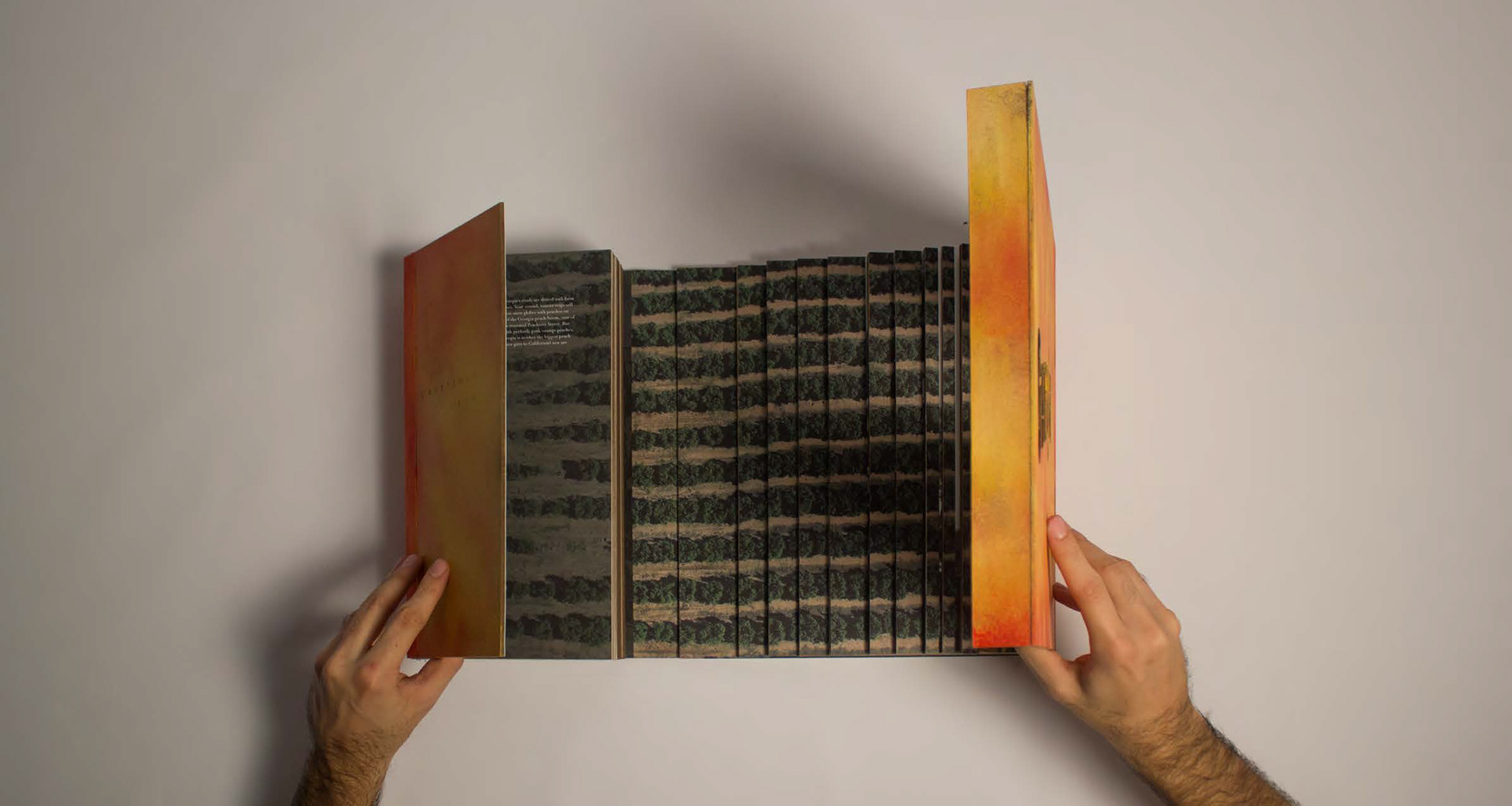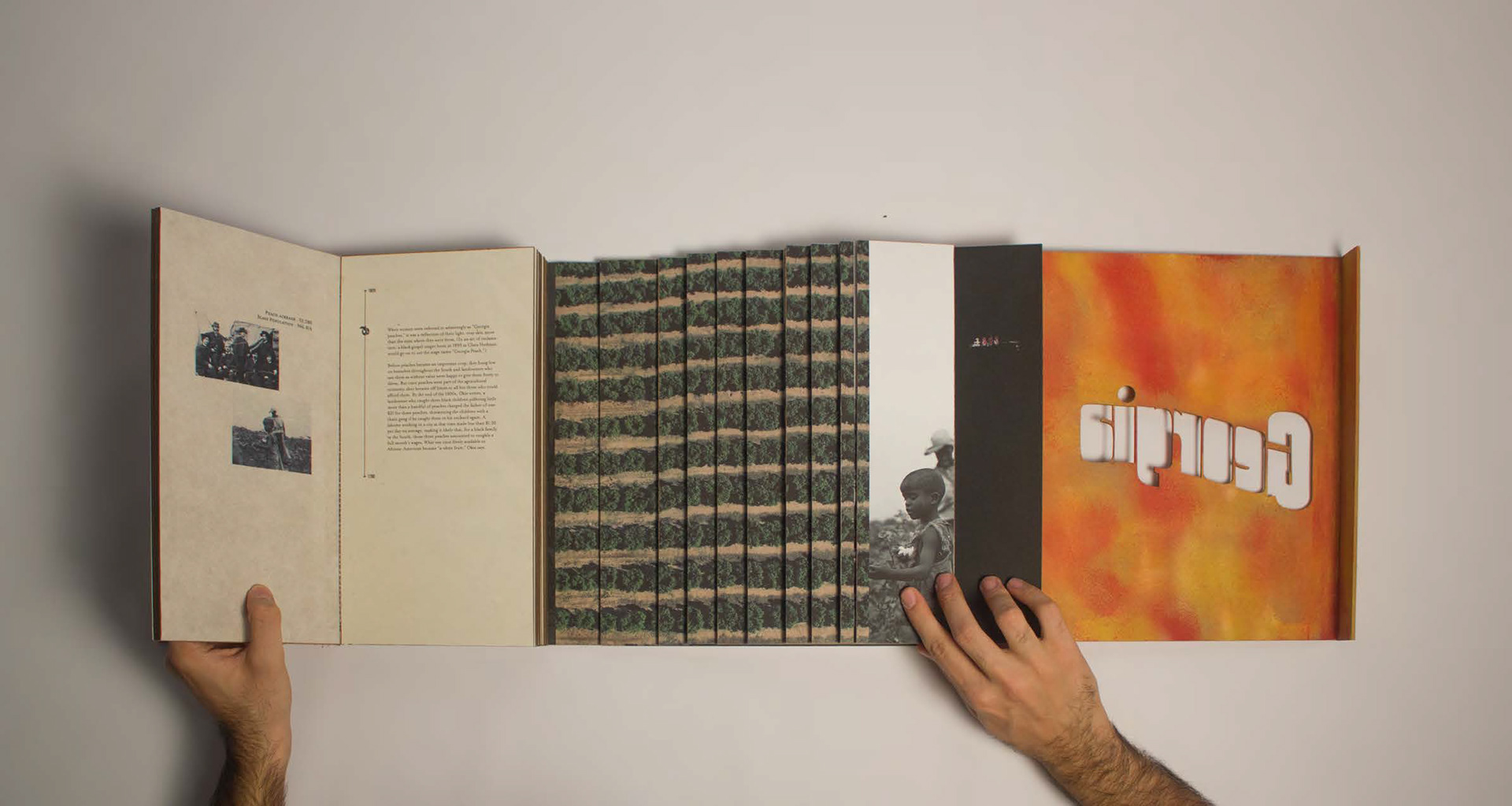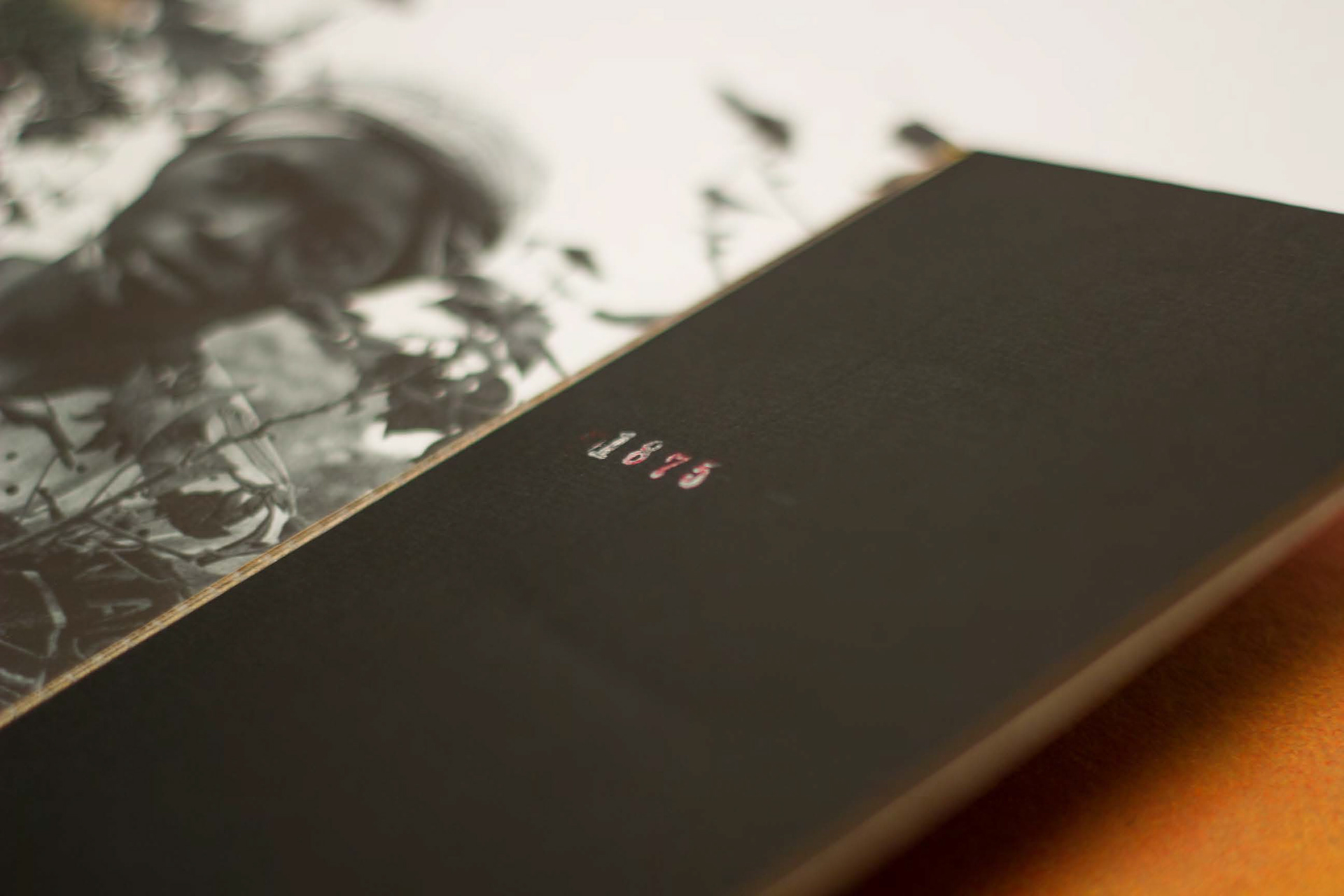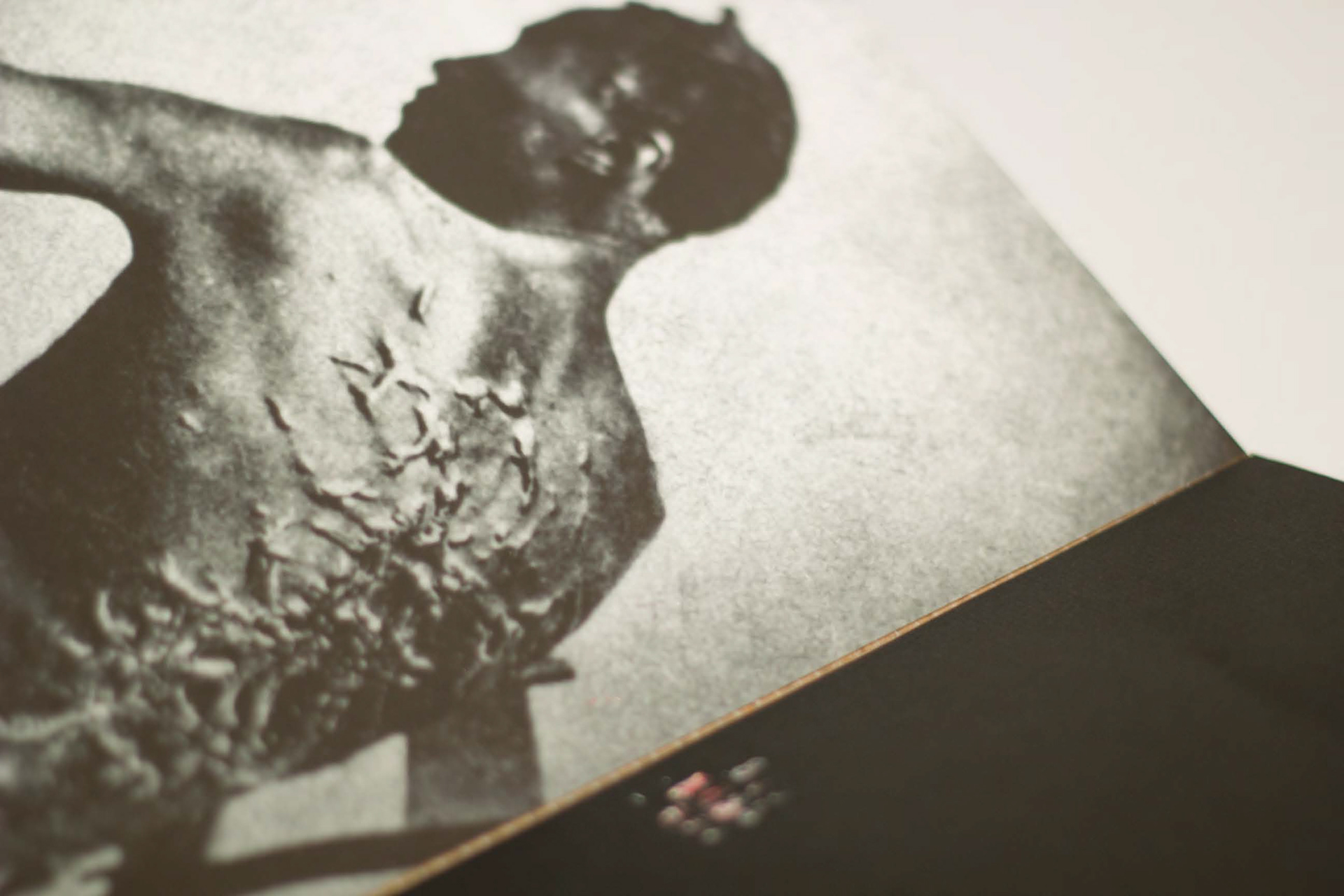 As the purpose of the project was completely an informative one, the little peach fleuron was designed as a navigator in time as the book progresses. On the right side, to maintain the timeline, the 'current year' is placed at the same level. The typography of this date is made to mimic a

date stamp

, to allude to governmental authority.