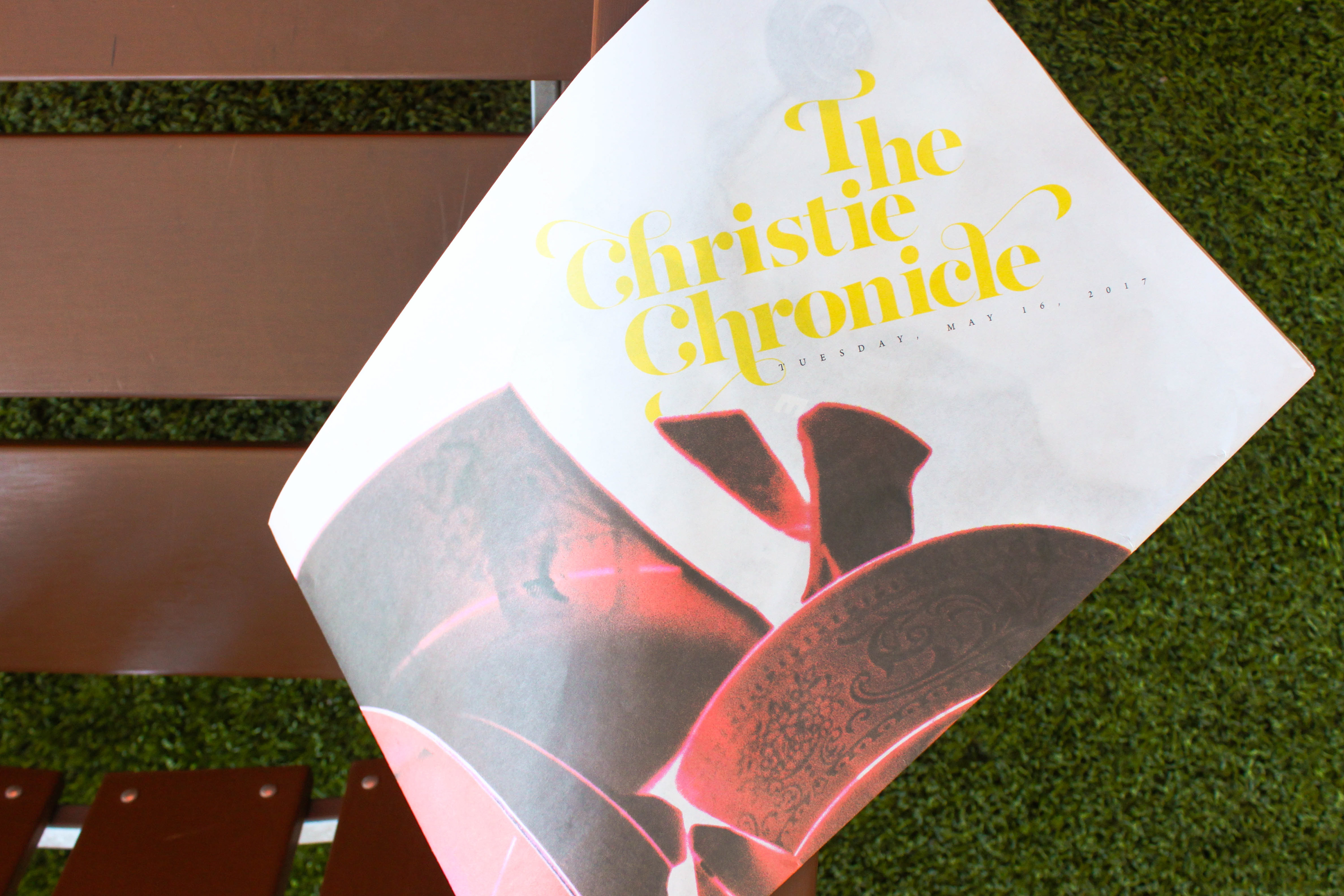 The following was a classroom project in Typography under the guidance of Professor Sohee Kwon. The Christie Chronicle is an exhaustive compilation of articles written by famous critics about the works of legendary detective fiction writer, Agatha Christie (often referred to as the Queen of Crime). In early 1920s London, newspapers and word of mouth were the most crucial sources of knowledge about murders or crime in town, which is also often seen in Christie's books. Hence, the medium of choice was a newspaper. 
VISUAL LANGUAGE


The visual language was a collage of typography experiments with stories from Christie's life, coming to life by placing them amid existing mythologies and metaphors.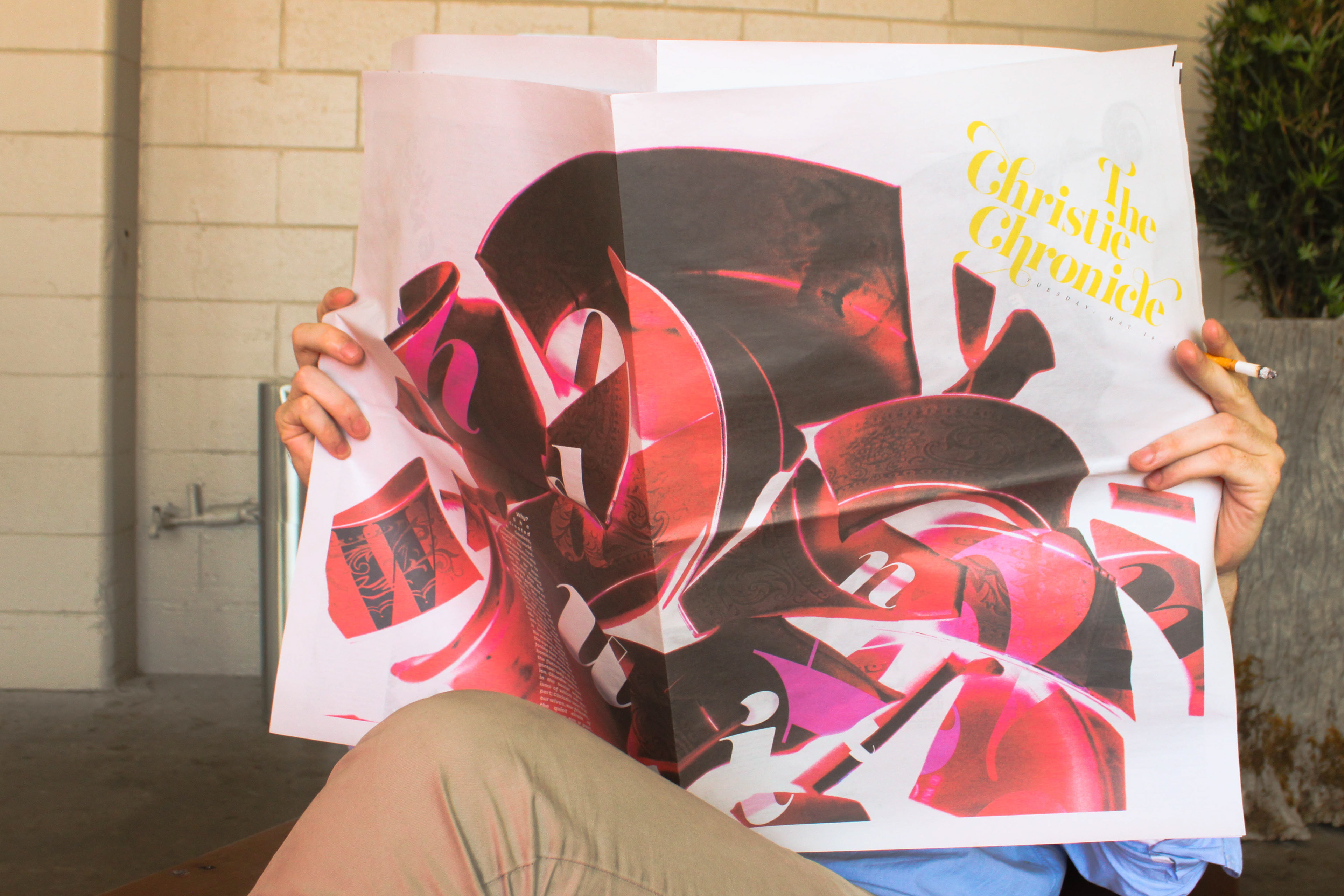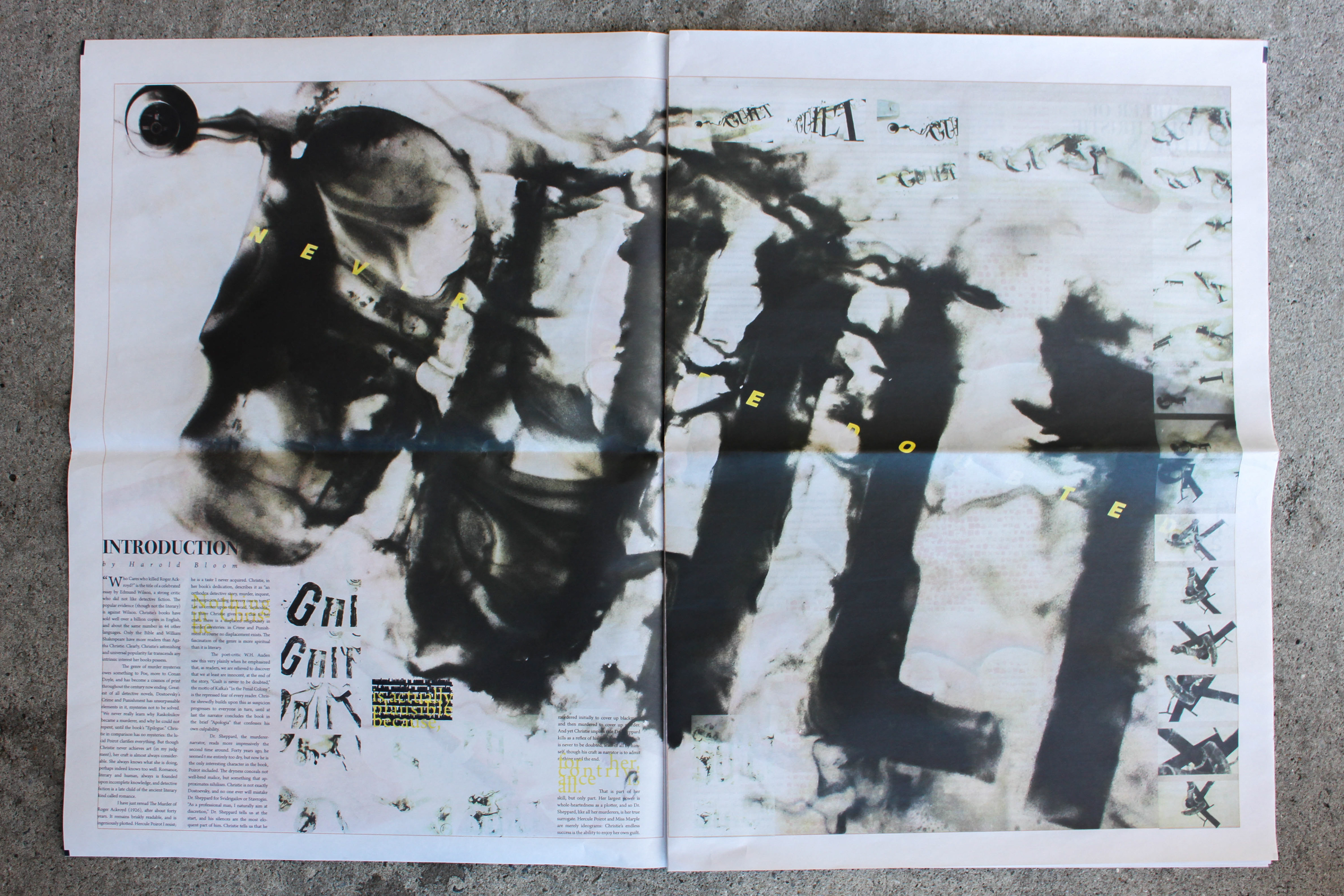 The work
'Guilt'
was based on the ideology; 'Guilt is never to be doubted', which over decades, proved to be key in Christie's plots. The metaphor in play was one of washing one's guilt-ridden hands and yet not being able to get rid of it. The B&W-ness refers to the start duality of concepts of good and evil, which foster guilt.

The process of making 'Guilt' involved dirtying by bathtub with ink and then documenting it.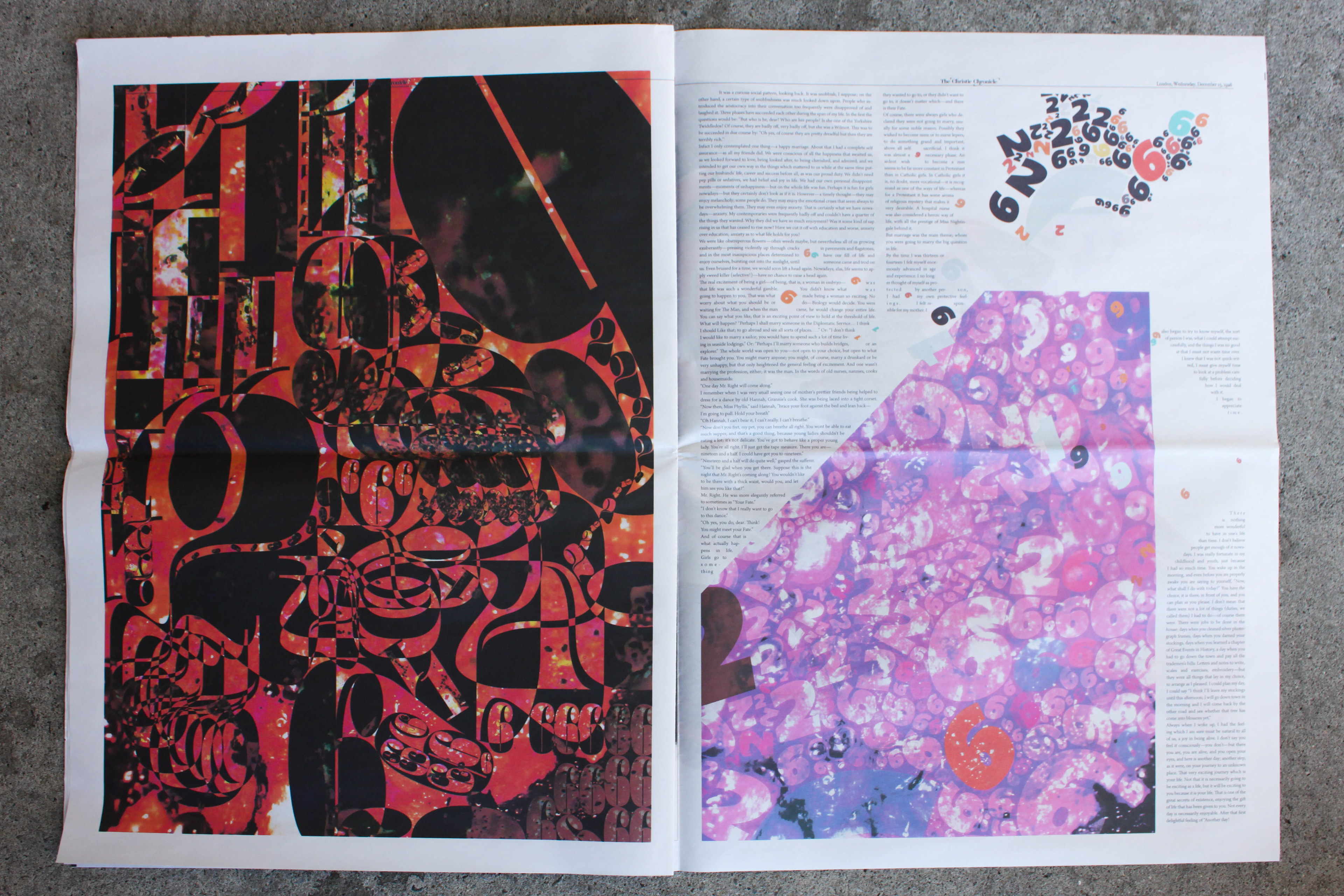 '1926'
owes to one of the dark phases in Christie's life. Having to deal with her mother's death and sensing an impending breakup of her marriage, Christie suffered an attack of amnesia, and simply walked out of her life one afternoon in 1926, abandoning her car in a field. There are only rumors to account for these10 days of her life. The utter inaccessibility of 'dingbats' often seen throughout the journal (as in the spread 'Sausage Machine') is a play on this story.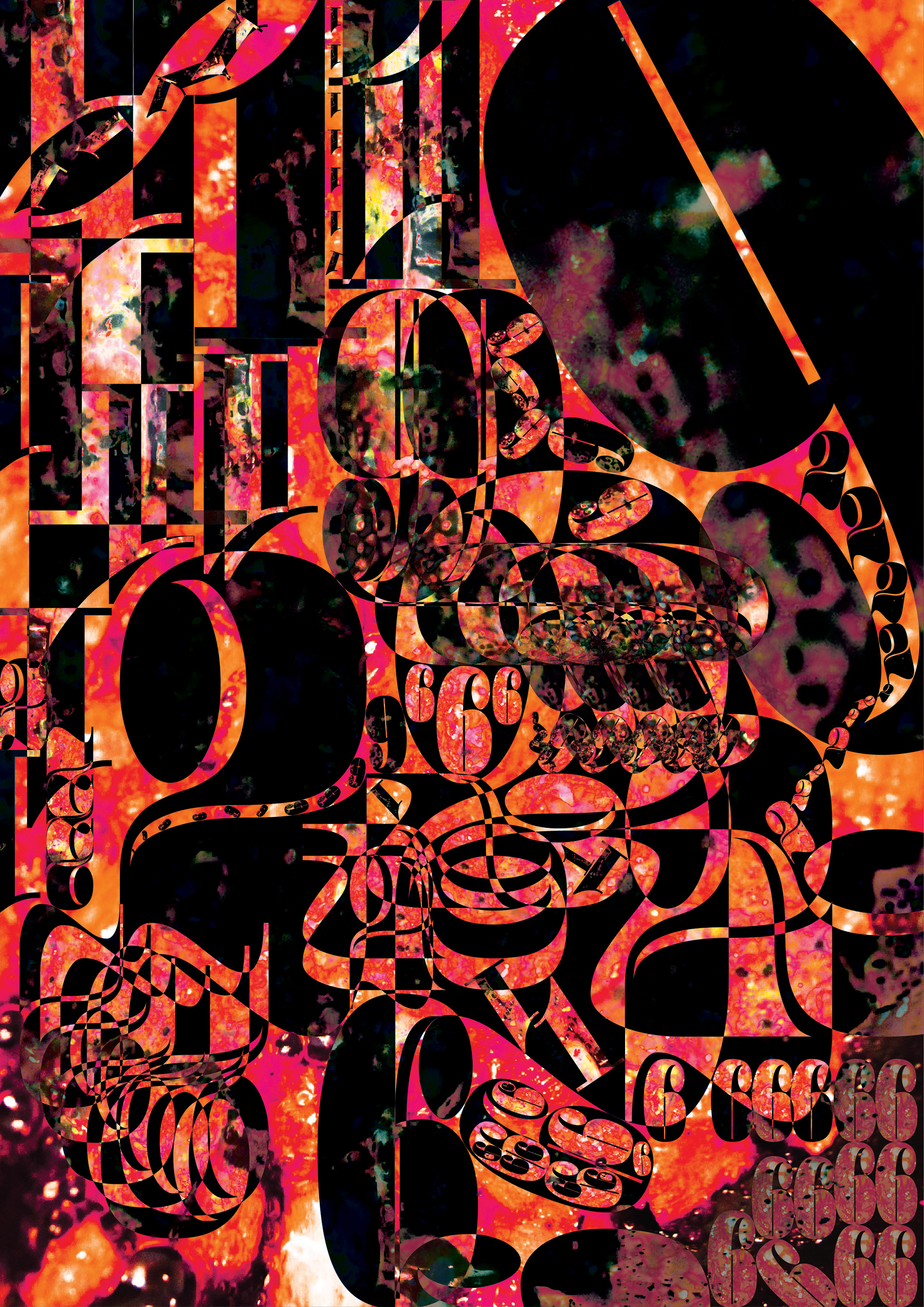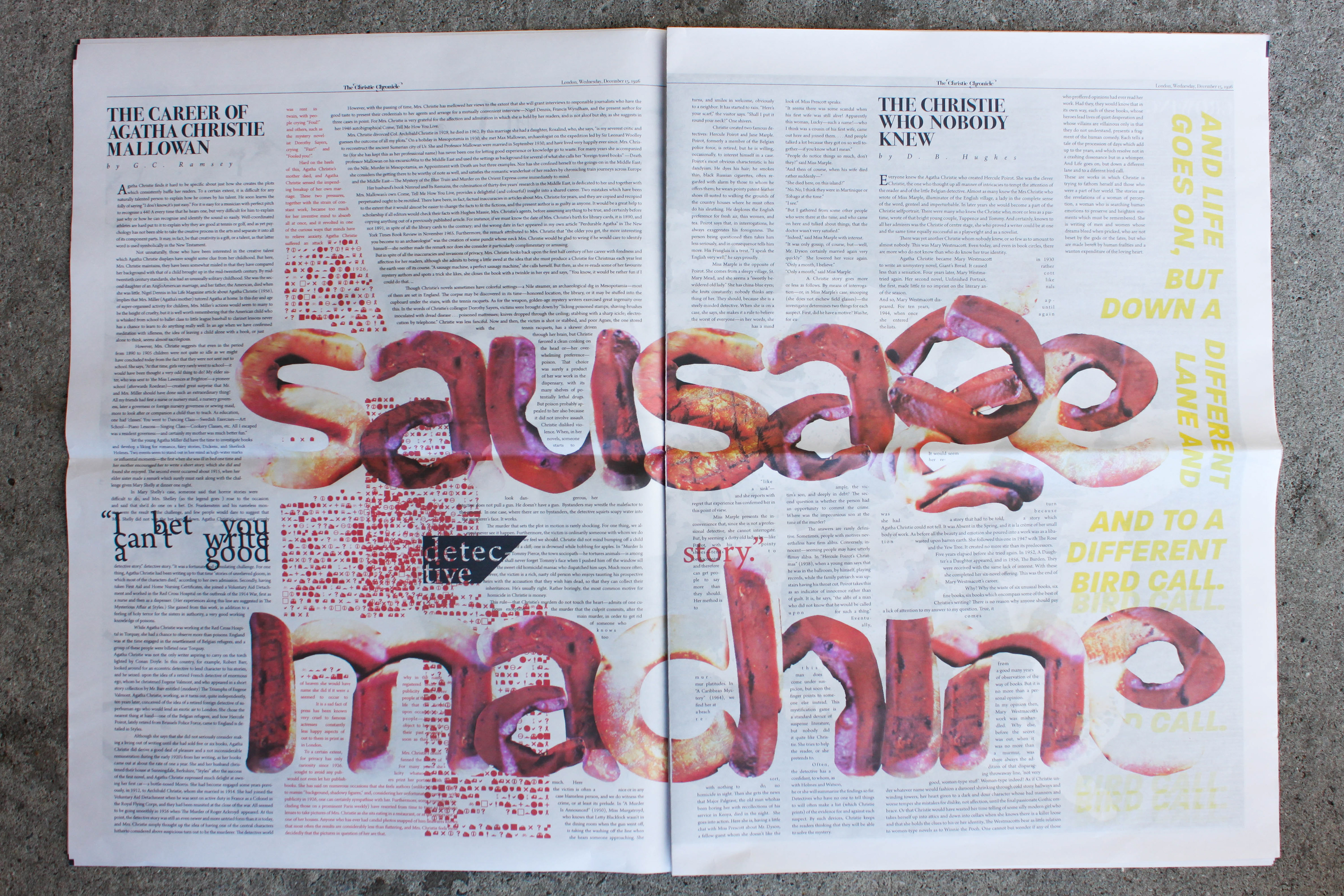 Christie, in one interview, humorously vented about how she felt like a 'Sausage Machine', when she had to produce a book every Christmas. This spread was a direct play on the words; the naked vulnerability of pork sausages symbolizing her constant strife with media.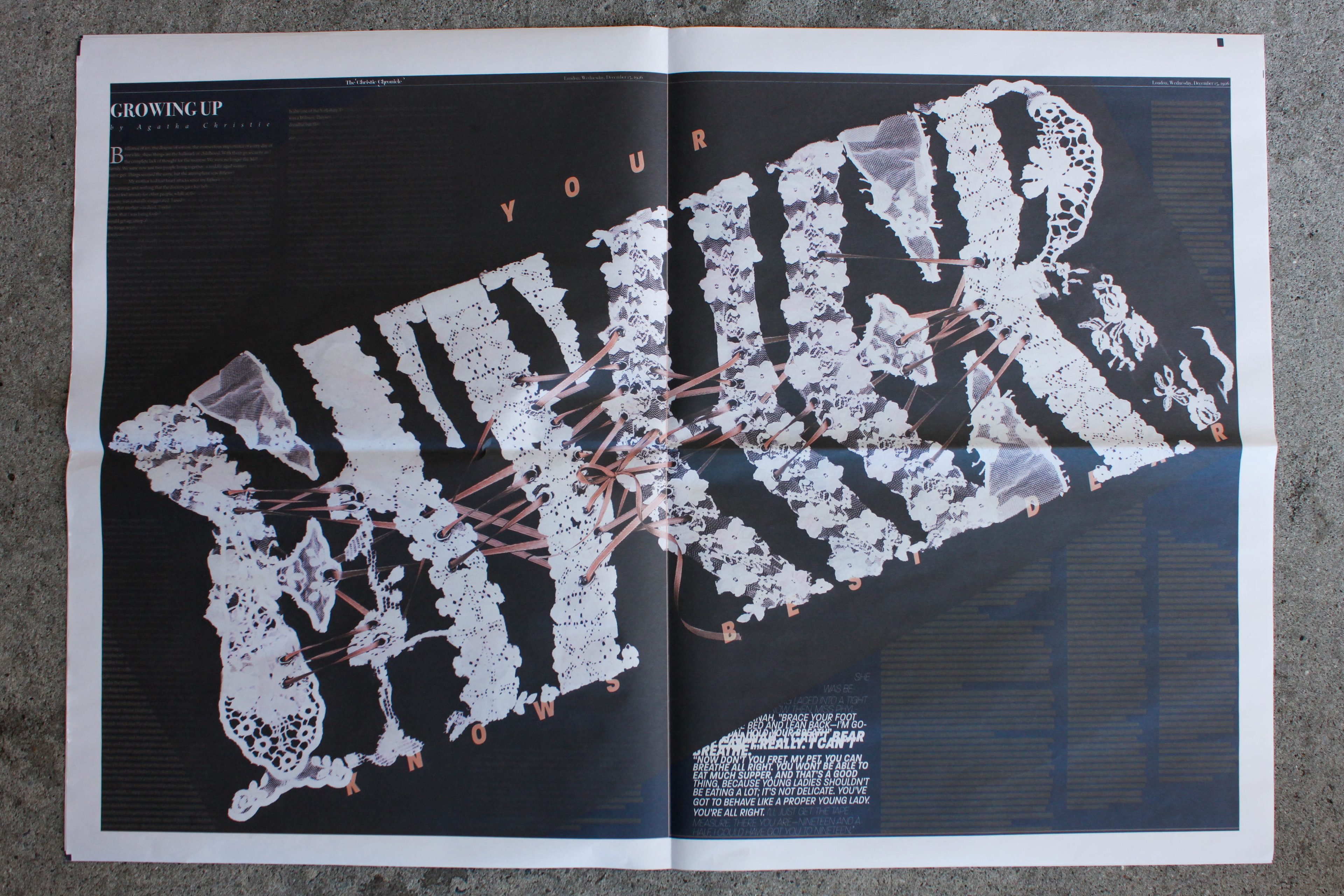 The work - 'Father' drew from Christie's strangely empowered notions of feminism in the Victorian era (Christie's growing up years). The metaphor of tautened corsets vividly paints the picture of female oppression of 'Father knows best'. Making it required me to work with a LOT of lace and ribbons in innumerable ways. This helped me finally decide which one worked best in visualizing the idea.